6,000 Fistula surgeries celebrated
Image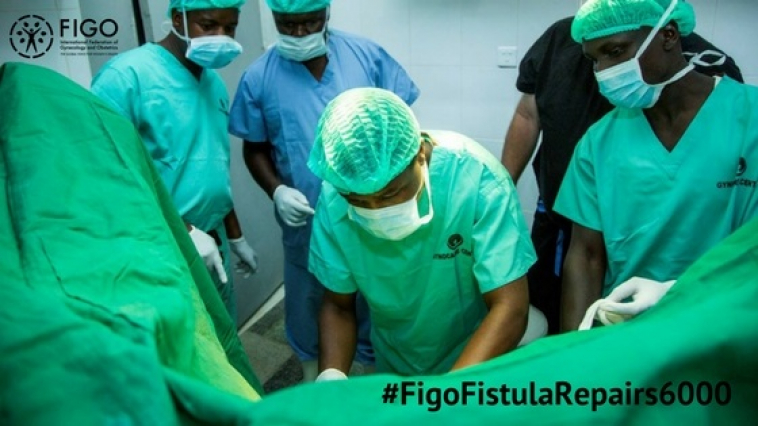 FIGO's Fistula Surgery Training Initiative is restoring the lives of thousands of women "The International Federation of Gynecology and Obstetrics (FIGO) is training 52 surgeons to treat obstetric fistula in 19 countries of Africa and Asia through its Fistula Surgery Training Initiative," says Johan Vos, FIGO's Chief Executive. "Collectively these surgeons have performed more than 6,000 fistula repair operations, helping thousands of women in these countries regain their lives from this debilitating condition which if untreated, leaves women permanently incontinent."
An obstetric fistula is a childbirth injury caused by unrelieved obstructed labour – as a result of lack of access to safe delivery services and a surgeon capable of providing an Emergency Caesarean. The fistula itself is an abnormal opening between the vagina and the bladder and/or rectum which leads to uncontrolled passage of urine and/or faeces from the vagina down a woman's legs. The condition affects two million women in 55 low resource countries of Sub-Saharan Africa and South Asia; with up to 100,000 additional women tragically developing a fistula every year in some of the world's poorest and most disadvantaged communities.
For affected women, an obstetric fistula is life shattering. Because of the prolonged labour, not only do 94 percent of them deliver a stillborn baby, they also suffer severe physical and emotional trauma as a result of the ordeal. Many are stigmatised and end up divorced, separated from their families and cast aside by society.
Due to a global shortage of trained, skilled fistula surgeons, there is a huge unmet need to treat and repair the backlog of women suffering from this condition. Longerterm solutions require ensuring well-functioning maternal health systems, including emergency obstetric care. But for the immediate future, it is absolutely essential that more surgeons are trained on fistula repair and more health facilities are able to provide holistic fistula treatment services, including rehabilitation and social assistance, to help affected women recover and re-build their lives.
Johan Vos points out:
"Nearly a decade ago, FIGO recognised obstetric fistula as a neglected public health and human rights issue, in need of urgent attention. In response, FIGO and partners produced the first ever competency-based Fistula Surgery Training Manual in 2011, providing a standardised curriculum to train the next generation of fistula surgeons."
After release of the manual, the Fistula Foundation in California has generously provided on-going funding to the training programme, to allow more trainee fistula surgeons to join and to help develop the initiative. Currently, almost all the FIGO trainee surgeons, known as 'Fellows', are full-time clinicians, including obstetricians, gynaecologists, general surgeons, or urologists, yet three quarters of them are the only surgeons in their facility able to treat a woman with fistula.
Gillian Slinger, Senior Project Manager of the Fistula Surgery Training Initiative, highlights:
"As a result of on-going training and mentoring, 'FIGO Fellows' are able to treat greater numbers of women, as well as increasingly complex fistula cases. Many of our Fellows and Trainers are also operating in very challenging contexts, including some in crisis zones like Yemen and Somalia".
The Chair of FIGO's Fistula Committee, Professor Ajay Rane, says "there is an enormous amount of team spirit and good will with this project, but we also need more resources".
The ultimate aim of the programme is to provide quality treatment to significantly more women in a concerted effort to bridge the fistula treatment gap. For FIGO, this is a long-term commitment.
In order to reach more women in fistula affected countries, the training initiative is seeking additional funding to take the programme to the next level. "We are literally transforming the lives of women with fistula," concludes Vos, "but so much more needs to be done."