In the Body of the World': Eve Ensler's lecture at the FIGO World Congress 2015
Image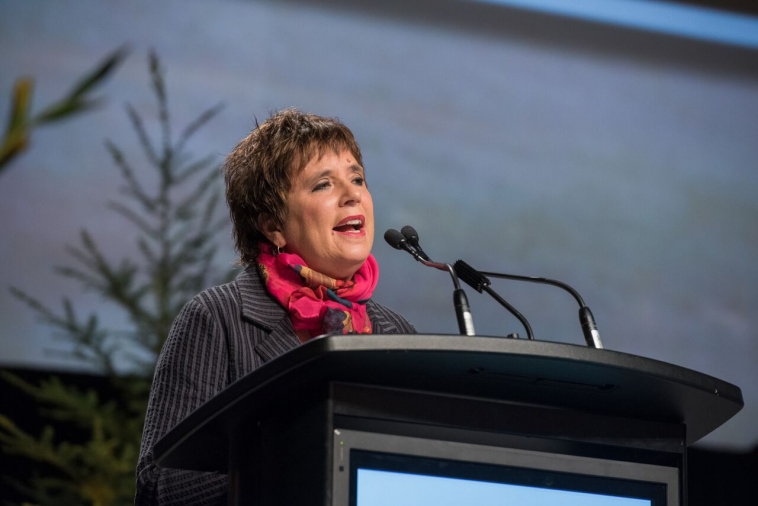 Eve Ensler is the Tony Award winning playwright, activist and author of the theatrical phenomenon 'The Vagina Monologues' which has been published in 48 languages and performed in over 140 countries.
She is founder of V-Day, the global activist movement to end violence against women and girls which has raised over $100 million to end violence, and of One Billion Rising, a global mass action campaign in over 200 countries. She is the author of many plays and best-selling books, including her critically acclaimed memoir 'In the Body of the World', which will be debuted and performed in spring 2016 at the American Repertory Theater.
Eve Ensler delivered an Inaugural Mahmoud Fathalla Lecture at the FIGO World Congress of Gynecology and Obstetrics in Vancouver, Canada on Monday 5 October 2015, receiving a standing ovation. 
We still, unfortunately, live in a climate where we're not open about sexuality and don't have easy or honest dialogue around it. So first I would say we need to have cleaner, more open channels of communication, which means getting rid of this prejudice that women don't have desire and a sexual appetite. The second piece is that if the statistics are accurate — that 1 in 3 women on the planet will be beaten or raped in her lifetime — then we need to really bring the impacts of trauma into the discussion of sexuality and health. They are still sidelined at best.
View her lecture 'In the Body of the World' here: