Empowered decisions: PPFP in Nepal
Image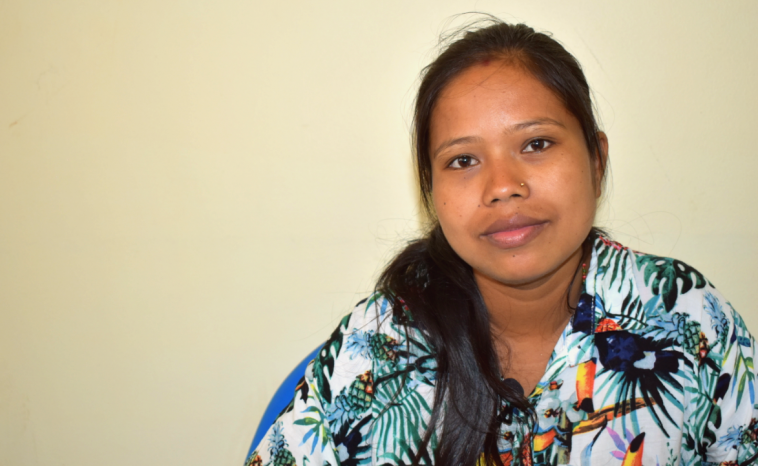 FIGO's Postpartum Intrauterine Device (PPIUD) Project has been running in Nepal since 2015 in association with the Nepal Society of Obstetricians and Gynaecologists (NESOG).
The initiative trains healthcare providers in postpartum family planning counselling and the insertion of postpartum intrauterine devices (PPIUD).
On a recent trip, we spoke to local women who have been counselled as part of the programme, and asked what having access to postpartum family planning means to them and their community.
My name is Rati Kala Rajbanshi. I am 28 years old. My first baby died after birth and this is my second baby. Right now, I do not want to have more children but I might change my mind in the future. I have thought a lot about my baby's future. I will educate him nicely and do his upbringing properly. Just having babies is not enough, we need to bring them up, educate them, etc. In today's context, a small family is good.

When a woman has been properly counselled, she can use family planning knowing all the disadvantages and advantages. This will make the woman alert to any negative side effects and she will go to hospital as soon as possible, if needed.

I was not using a family planning method before I got pregnant and I had not even heard of PPIUD. I decided to have a PPIUD because I want to make sure I have a proper break after the delivery of my baby. I want to bring this baby up for 2-4 years before having another child, or I may not have another at all. If I had not used PPIUD I would have had another baby soon, and I wouldn't have had a chance to concentrate and provide good care to either of the babies. I might not have been able to breast feed my baby.

I would recommend PPIUD to other women because good things are not to be kept in the heart, they should be shared. I want them not to have to deliver back-to-back each year. I will suggest to them that they should raise their first baby before thinking of another baby, for a healthy mother and a healthy baby. I would recommend PPIUD as it is a long-lasting method.
The expansion of postpartum family planning counselling and methods has wide-reaching benefits for a woman, her family, and her community. It empowers her to make her own decisions about if, and when, she wants more children. In turn, this permits the woman the opportunity to focus on furthering her education or career, and to therefore contribute financially to her household and her community.
Not only is this a human right, it can also be life-saving for mother and baby. According to the World Health Organisation, birth spacing reduces perinatal and maternal morbidity and mortality. It gives a mother time to provide necessary care for her existing children as well as significantly reducing the likelihood of pregnancy-related complications.
Increasing access to quality, rights-based contraceptive care is essential in empowering women to make informed decisions about their sexual and reproductive health, and has a direct impact on the reduction of maternal mortality.
Sustainable Develop Goal 3.7 aims to ensure universal access to sexual and reproductive health care services, including for family planning, information and education, and the integration of reproductive health into national strategies and programs. The PPIUD Initiative is therefore directly contributing to this indicator and FIGO will continue to support our member societies to meet these targets.