Family Planning: A Unique Approach
Najbin Akter uses her personal experience of having a PPIUD to provide informed counselling to women in Khulna Medical College Hospital, Bangladesh.
Image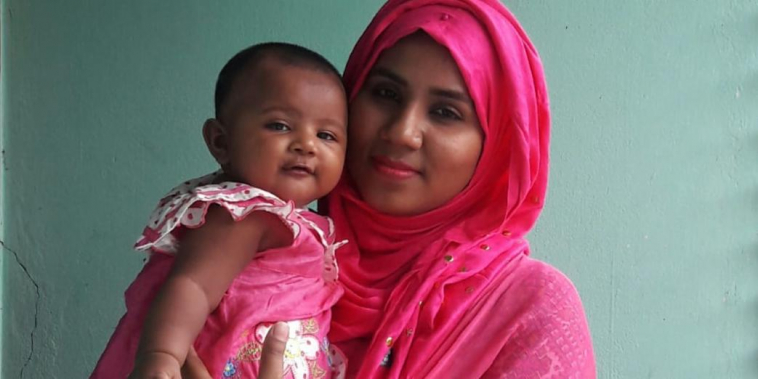 Najbin Akter works at Khulna Medical College Hospital in Bangladesh as part of FIGO's post-partum intrauterine device (PPIUD) initiative. She joined the project in February 2016 and has since counselled hundreds of women about the importance of post-partum family planning.
The PPIUD initiative counsels in all aspects of post-partum family planning and also trains providers to insert PPIUDs up to 48 hours post-partum. PPIUD is a low-cost contraceptive method that can last up to 10 years. In Bangladesh, most women only visit a healthcare facility to give birth - this is therefore an essential opportunity to provide contraceptive options so that women can plan and space their pregnancies.
After becoming pregnant in 2017, Najbin began thinking about using a long-acting contraceptive method following the birth of her child. Having spent a year counselling about the benefits of PPIUD, she decided to get one herself.
"I had been working here for many months, talking to women about the available methods of contraception and helping them decide which to use. When it came to choosing a method for myself, I needed a long-acting reversible method because I want to have another child in 5 or 6 years, I did not hesitate to choose PPIUD. It is also non-hormonal so I am able to breastfeed my baby, which is important to me."
Recently, Afroja Yesmin, Bangladesh's national project manager for the PPIUD initiative, made a monitoring visit to Najbin's hospital in Khulna. She found that Najbin is now using her own experience of choosing to get a PPIUD as she counsels women in post-partum family planning. 
Afroja tells us that relatable, personal experience of using an IUD is particularly valuable in a setting like Bangladesh, because there are many myths around IUD use. That Najbin is able to describe her experience is a powerful opportunity. She can prove to women that she is still able to breastfeed her baby, and she is not suffering from any physical complications or nutritional deficiencies.
Afroja and the rest of the PPIUD project team in Bangladesh are extremely proud to work with people like Najbin who are committed to improving the sexual and reproductive health and rights of women. As an organisation which is fuelled by the power of partnerships, FIGO is equally glad to partner with the brilliant team in Bangladesh.