FIGO 2021 World Congress Blog – Day Five
The fifth day of the XXIII FIGO World Congress started with a livestream from the Israel Forum of the FIGO World Congress. We were then joined by our friends at FOGSI for a keynote lecture on the women's health crisis during the COVID pandemic. The day continued with a variety of talks on women's health and rights issues, including a presentations on FIGO's Fistula Surgery Training Initiative and a panel on self-managed abortion. We ended the day with the Europe Regional Evening, focusing on OBGYN training, European learning fields and migrants care.
Image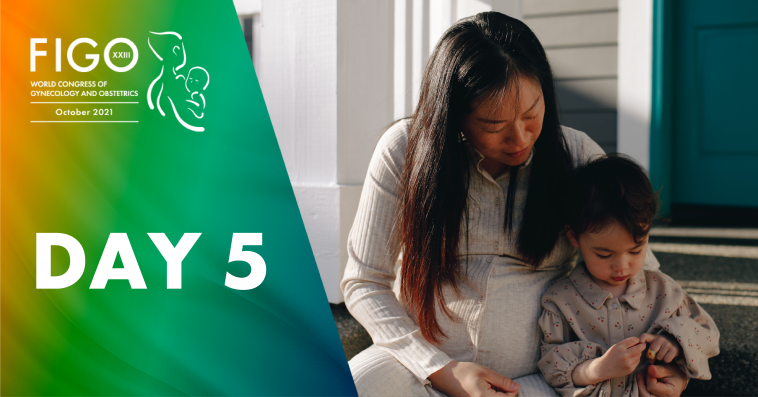 Exploring controversies in treatment at the Israel Forum 
The fifth day of the FIGO 2021 World Congress started with a session on controversies in treatment, taking place live at the Israel Forum and streamed directly onto our virtual platform. During this session, a fascinating debate took place on the use of valaciclovir to prevent vertical transmission of cytomegalovirus. Dr Yacov Amir spoke first, taking the stance that valaciclovir is an effective form of treatment, followed by Dr Rinat Gabbay-Benziv, who argued that it has its limitations. The session ended with a panel discussion and Q&A between the speakers and moderators. 
COVID-19 and the women's health crisis 
We were honoured to then be able to enjoy the B.N. Purandare lecture organised by the Federation of Obstetric and Gynecological Societies of India (FOGSI). Dr Alpesh Gandhi presented a keynote on the "Women's Health Crisis During the COVID-19 Pandemic".  
In his presentation, Dr Gandhi gave a comprehensive overview of the many effects the pandemic has had on women's health, including an increase in maternal mortality, reduced access to family planning and abortion services, delays in gynaecological surgeries and lack of access to COVID vaccination for pregnant women. He highlighted that the pandemic has meant that women are avoiding health care facilities, underlining the essential role of community health workers, midwives and telemedicine in responding to this challenge. 
Image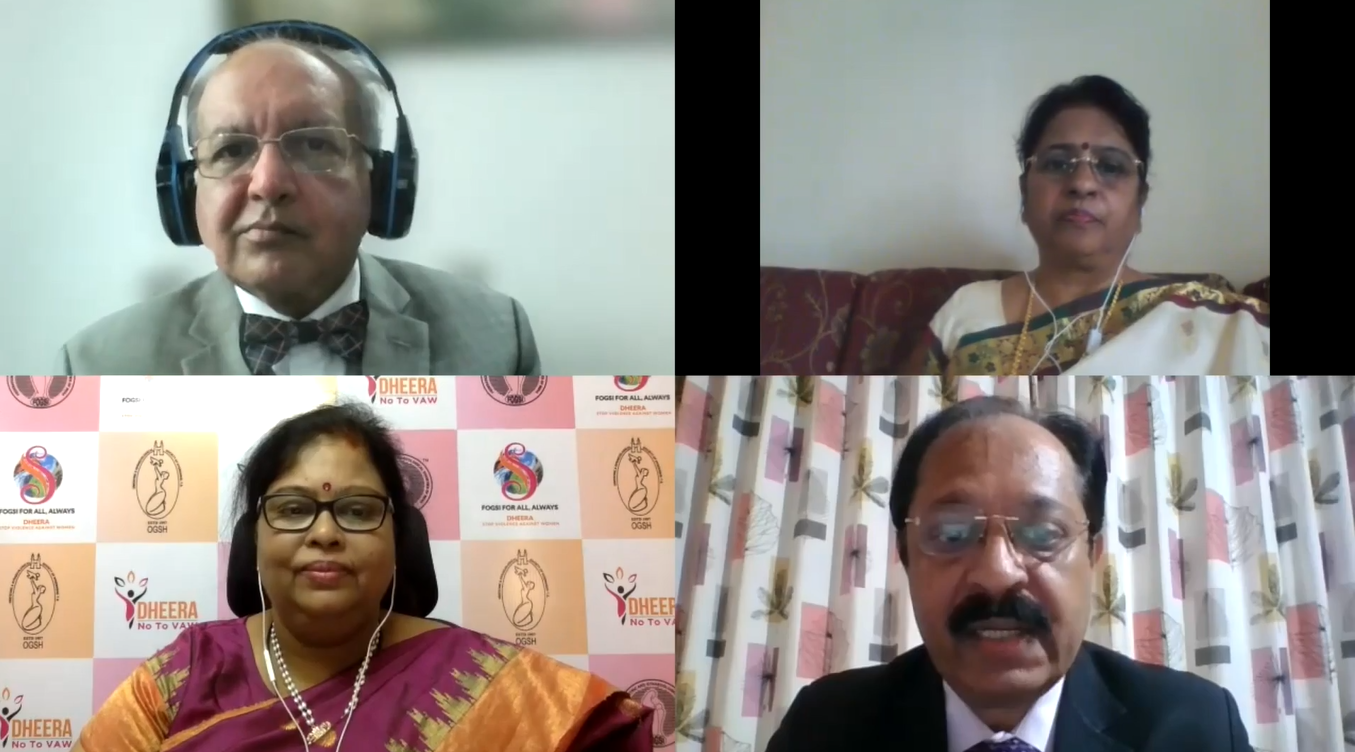 Learning about FIGO's Fistula Surgery Training Initiative 
Following this, the FIGO Committee for Fistula and Genital Trauma organised a session on the FIGO Fistula Surgery Training Initiative. Gillian Slinger, Senior Project Manager of FIGO's Initiative, began the session with an update on the initiative's recent achievements and future plans to expand the training programme. Dr Fekade Aneyachew Aklilu described the role of trainers in the delivery of fistula surgery training in low-resource settings and the challenges one can expect to face when becoming a trainer.  
Dr Hillary Mabeya went on to give a presentation providing advice for prospective trainees in fistula surgery, with insights into what to expect when training to be a fistula surgeon. Dr Andrew Browning closed the session with a talk on ongoing incontinence following fistula repair – focusing on diagnosis, management and corrective surgeries.  
The session was rounded out by a discussion between Ms Slinger and Dr Mabeya on the importance of continued training, the essential role of working with wider teams beyond surgeons themselves, and the role that FIGO has played in helping to eradicate fistula worldwide. 
Image
Prenatal Diagnosis 
Later, the FIGO Maternal and Fetal Health Track organised a session on Prenatal Diagnosis. We first heard from Professor Lyn Chitty, who gave a talk on Rapid Fetal Exome Sequencing for The Diagnosis of Monogenic Conditions in Fetuses with Structural Abnormalities. She focused on explaining what rapid fetal exome sequencing is, what it will deliver, and gave an overview on how this is currently being used in England's NHS. Professor Svetlana Rechitsky focused on Preimplantation Genetic Testing (PGT-A) with Embryo Selection, specifically looking at the management of mosaic embryos.  
Dr James Goldberg discussed Expanded Pre-conceptional Carrier Screening, focusing on the history, recent changes in key guidelines and policies, and the clinical utility of these tests. Dr Antoni Borrell concluded the session with a presentation on Aneuploidy Testing using Maternal Plasma for All Chromosomes, concentrating primarily on cell-free DNA (cfDNA) testing. 
Global perspectives on self-managed abortion 
We then had an exciting live panel on "Spreading the Revolution - Why Investing in Self-Managed Abortions is the way Forward to Realise Women's Right to Bodily Autonomy", chaired by Dr Dorothy Shaw. The panel started with an introduction from Dr Bela Ganatra on the evolution of the World Health Organization's recommendations on medical abortion over the last 20 years. 
This was followed by an engaging conversation between Dr Shaw, Dr Ganatra, Dr Laura Gil, Professor Dame Lesley Regan, Mr Shabin Shrestha and Ms Jedidah Maina. The discussion focused on key barriers to self-managed abortion, namely over-regulation of medical abortion, criminalisation, social stigma and lack of understanding of this issue.  
The speakers shared valuable insights from across the globe, used their platform to call for an approach that prioritises listening to women and trusts that they know how to make choices regarding their reproductive lives. Speakers highlighted the key role of evidence in advocacy efforts, improving access to information and training, removing barriers to access safe abortion services, and valuing the voices of people with lived experiences of seeking abortion care. 
Image
Ending the day in Europe    
The day ended with the Europe Regional Evening, organised by the European Board and College of Obstetrics and Gynaecology (EBCOG), which started with an engaging panel on COVID's impact on OBGYN training in the region. Following this, we heard from several speakers on examples of European learning fields. The evening came to a close with a conversation on OBGYN care for migrants in Europe. Each session of the evening was pleasantly ended by musical interludes from the renowned opera singer Danae Kontora, whose incredible voice featured at various points throughout the night of learning. 
 Recordings of all of the session will be available to watch on-demand on the Congress virtual platform within 24 hours. 
To find out more about the Congress, or to register, visit www.figo2021.org.