FIGO 2021 World Congress Blog – Day One
The XXIII FIGO World Congress began with an Opening Ceremony filled with highlights of the past three years and recognition of the incredible commitment of so many people. Not just to deliver a virtual World Congress, but also to publish practice guidance, influence policy, build capacity and share research with member societies and partners around the world.
Image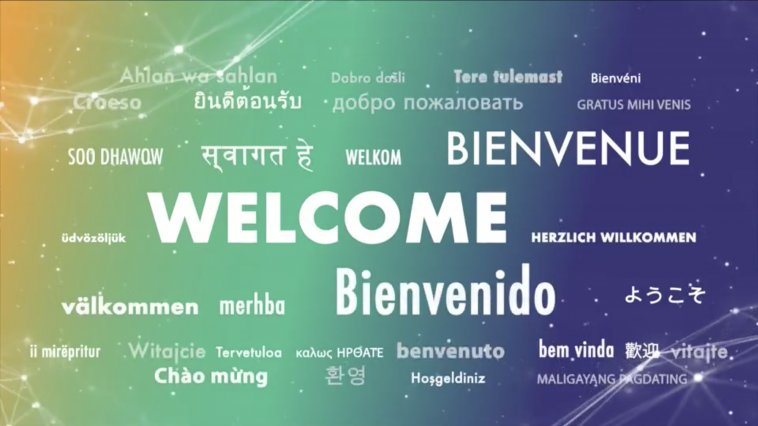 For the International Federation of Gynecology and Obstetrics, this year's World Congress marks a distinct shift in how we have planned the event, and how we have brought people together. It is a truly global event, and we are excited for what's in store for the rest of the week.
The Opening Ceremony was followed by the President's Session, with the keynote presented by Dr Sima Samar, Afghanistan's first ever female Vice President. It was a thoughtful and engaging talk on women's health and rights in Afghanistan and worldwide, offering key recommendations and ways forward for the advancement of women's human rights.
The Opening Ceremony of the XXIII FIGO World Congress
The opening ceremony for the FIGO 2021 World Congress was chaired by Dr Kiarna Brown from Australia, who welcomed our member societies and all attendees to the XXIII FIGO World Congress. We heard from Dr Carlos Füchtner, FIGO President, Professor Mary Ann Lumsden, FIGO CEO, Dr André Lalonde, Chair of the Congress Organising Committe, Professor Frank Louwen, Chair of the Scientific Programme Committee, and guest speakers Dr Anthony Fauci and Dr Tedros Adhanom. 
Dr Füchtner gave his presidential address, looking back on the many changes and successes at FIGO during his presidency, from 2018 to 2021, highlighting how these worked to increase the reach of FIGO in its mission to improve the health and wellbeing of women worldwide, in spite of challenging times for global health. Prof Lumsden echoed Dr Futchner's words by recognising FIGO's legacy on the global stage and looking to the future, highlighting how the COVID-19 pandemic has created an opportunity to share lessons and insights for improving the delivery of health care services for women and girls.
Image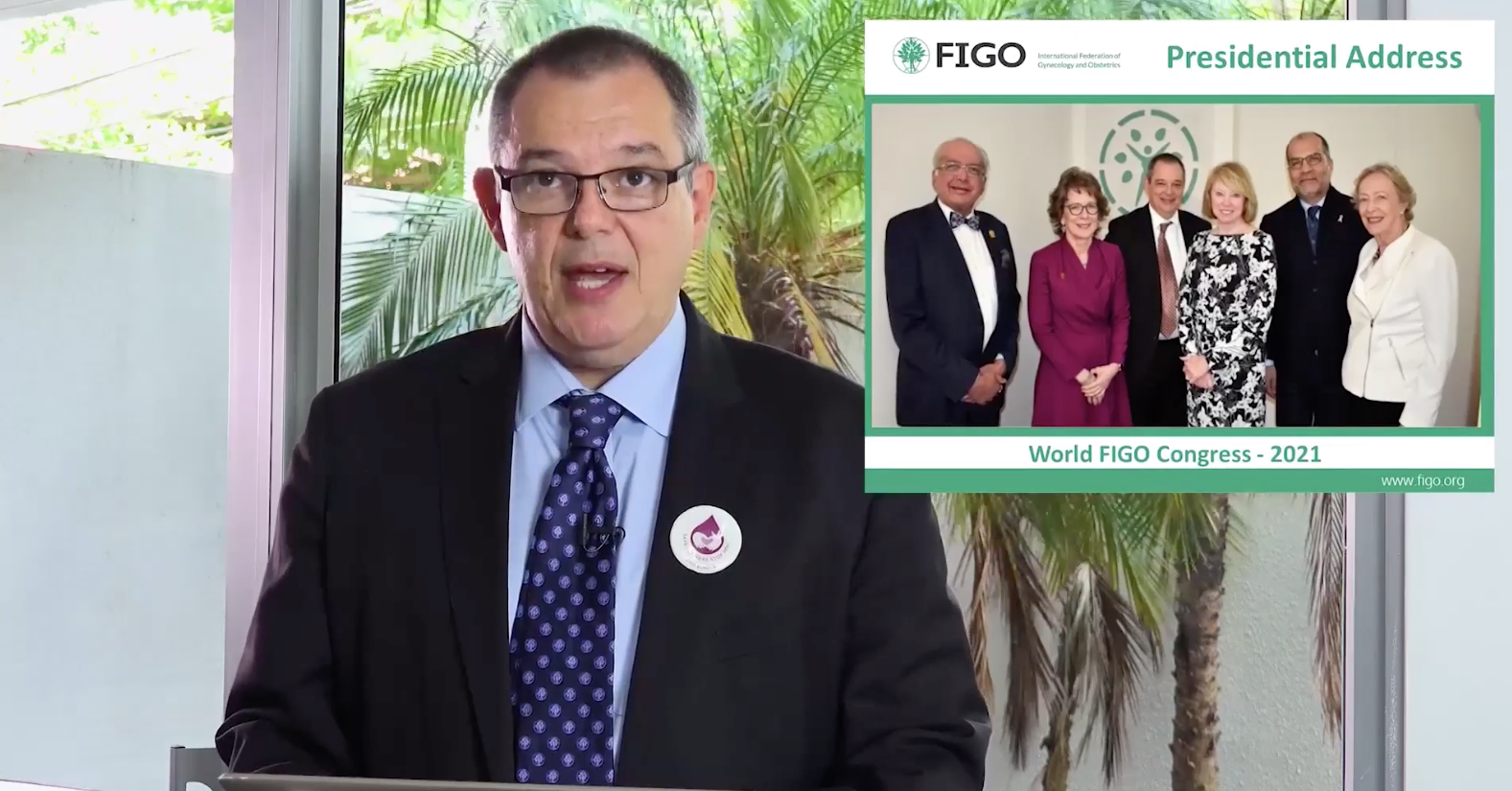 Dr André Lalonde and Professor Frank Louwen recognised the tireless work of their committees and all individuals and partners involved in the preparation and hosting of a successful online event for the FIGO 2021 World Congress.
Dr Fauci extended his gratitude to those working in the field of obstetrics and gynaecology for their tireless work to protect the health of women and newborns worldwide, underlining their work to provide evidence-based support to pregnant women everywhere throughout the COVID-19 pandemic.
Finally, Dr Tedros Adhanom underscored the role of all those involved in women's health and wellbeing to ensure the fulfilment of sexual and reproductive rights worldwide across women's lifespan. He ended his intervention with a call to action:
People's human rights cannot wait. The WHO remains committed to working with all of you to make sexual and reproductive health care a reality for all.

– Dr Tedros Adhanom
| | | |
| --- | --- | --- |
| Image |   | Image |
President's Session: Women's Health and Rights Worldwide
This was followed by the President's Session on Women's Health and Rights Worldwide.
For this, FIGO was honoured to receive Dr Sima Samar, the first woman to become the Vice-President of Afghanistan, to deliver a keynote lecture on the vital topic "Access to Reproductive Health is a Fundamental Human Right". 
Ms Samar gave a powerful lecture on women's health and rights in Afghanistan and worldwide, drawing connections between patriarchal cultural norms, gender-based violence, and women's lack of bodily autonomy. She highlighted that in many parts of the world, the restriction of women's rights is used as a tool of control. This, she said, must be countered as women's rights are not a luxury, but rather a central aspect of human dignity and a cornerstone of fair and prosperous societies. Ultimately, Dr Samar recommended that a human rights-based approach to women's empowerment must encompass the many aspects of their lives, including education, reproductive and sexual health, economic opportunities, and safety.
Women's rights should not be considered a luxury, and they should not be at the mercy of men. Rather, these rights should be protected for a better life and better future for humanity and human dignity, which includes all of us.

– Dr Sima Samar
Image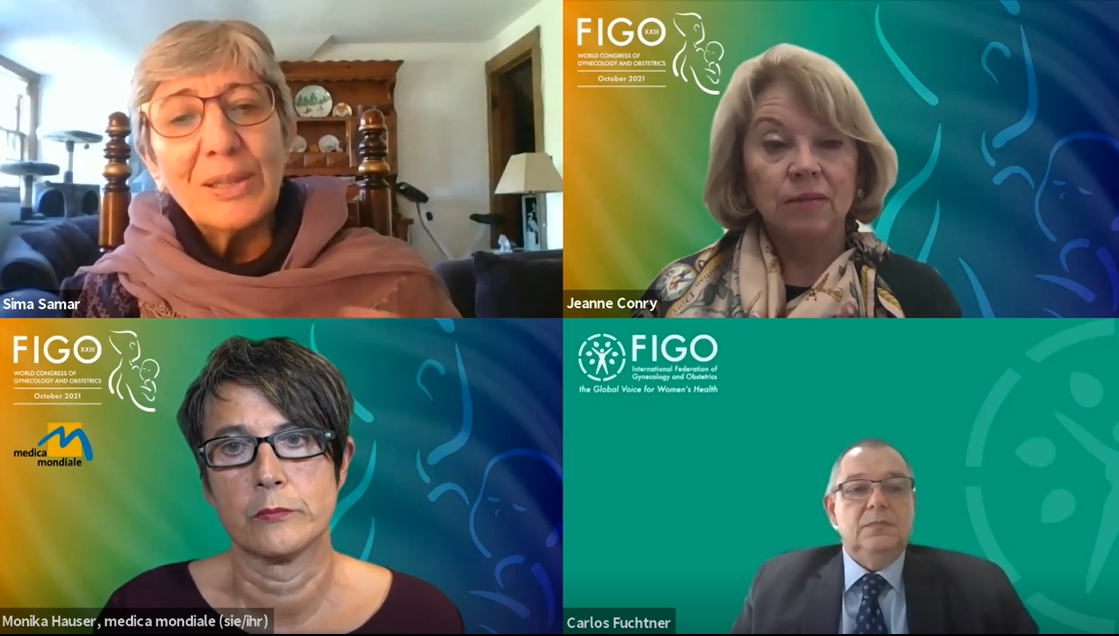 Dr Samar was joined by Dr Carlos Füchtner, Dr Jeanne Conry and Dr Monika Hauser for a panel discussion covering the central importance of education to change patriarchal mindsets. This conversation highlighted the many levels at which actions can be taken: the panel underlined the necessity for continued advocacy on the global stage, the need for national policy changes in both health and education, and at a local level, the role of OBGYNs in supporting women's reproductive health and rights.
The speakers also underlined that the most vulnerable people, such as refugees and survivors of sexual violence, must not be left behind with these initiatives – and that they must remain at the forefront of any programme aimed at the defence and advancement of human rights.
The recordings of the Opening Ceremony and President's Session will be available to watch on-demand on the platform within 24 hours. Alternatively, you can watch these on our Facebook page. To find out more about the Congress, or to register, visit www.figo2021.org.