FIGO 2021 World Congress Blog – Day Three
We continued the XXIII FIGO World Congress with a third day filled with engaging conversations on women's health and rights worldwide. Starting with a keynote on metabolism and human reproduction, we continued the day with fascinating sessions on the impact of climate exposures, the effect of COVID-19 on training, and an update on abortion technologies, among many others. The day was concluded by the Asia Regional Evening, which covered postpartum haemorrhage and unity in diversity in the region.
Image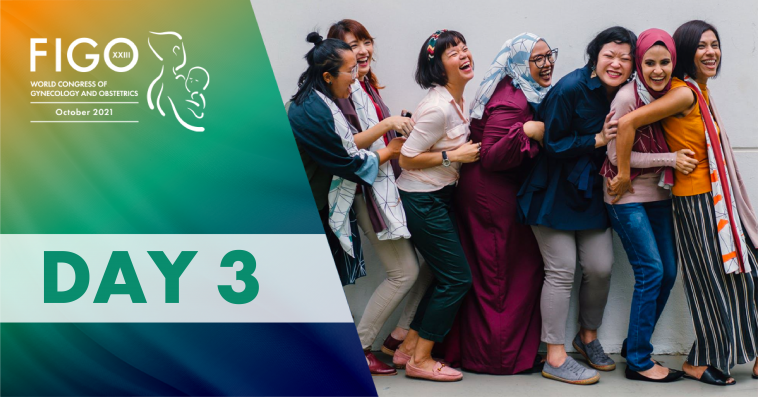 Metabolism and Human Reproduction 
The third day of the FIGO 2021 World Congress started with a keynote lecture by David Gardner on "New Perspectives on Metabolism: Creating New Paradigms for Human Reproduction". In his presentation, Dr Gardner invited attendees to rethink the significance of metabolic function and to consider several novel functions of metabolism which have an impact on reproduction.   
In this lecture, Dr Gardner shared how new knowledge about metabolism provides insights into how "we can grow better embryos and develop better diets for reproductive capacity," demonstrating that new perspectives on metabolism have the potential to have a significant impact on reproductive biology.  
Image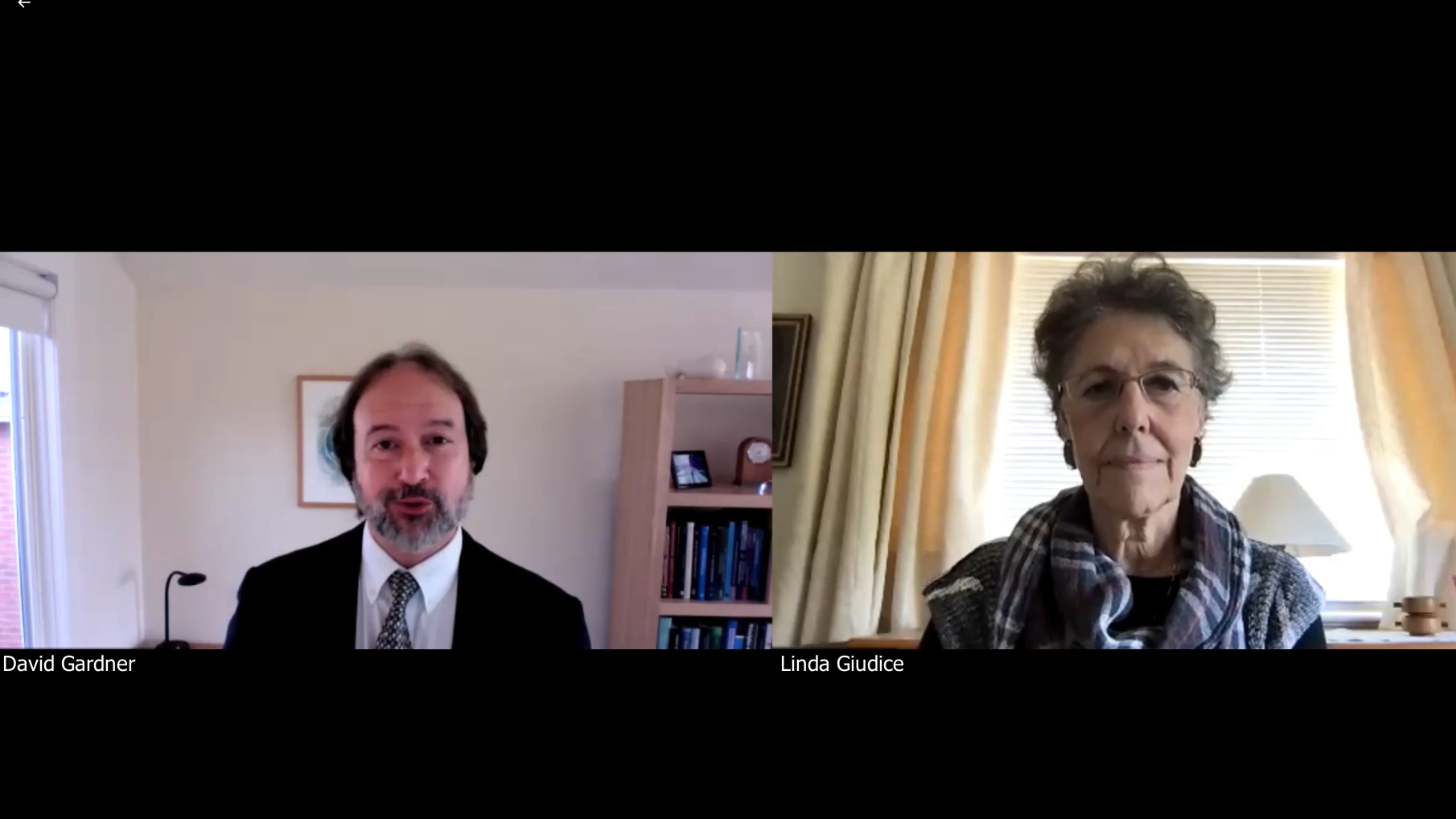 The impact of environment on reproduction 
This was followed by sessions on diverse topics, including one by the FIGO Reproductive Medicine Track on "Reproductive Consequences of Environmental Changes" chaired by Dr Ivonne Diaz. This session started with a presentation by Professor Linda Giudice focusing on the scale of the problem of environmental exposures and the reproductive processes impacted by chemicals, climate change and air pollution.  
Following this, Dr Christopher Barratt presented on the effect of the environment on male reproduction, looking specifically at concerns around the decline of male fertility. Dr Kerima Meza discussed the effect of environmental exposures on the next generation, highlighting that these affect human development even during fetal development. 
COVID-19: what are the consequences for the world's trainees? 
Later, The World Association of Trainees in Obstetrics & Gynecology (WATOG) organised a session on "Training and Education in times of COVID". Following an introduction by Dr Denise Armatas from South Africa, Dr Goknur Topçu gave an overview of European trainees' experiences during the pandemic in regards to their workload, the training they received and health and safety concerns.  
Dr Leopoldo Santiago gave his presentation on timing and ways of training, highlighting that the pandemic, in forcing a rapid and challenging transition to online teaching, showed the vulnerability of education. He underlined the importance of adopting new technologies in study plans to contribute to the future of OBGYN training and education. 
Latest technology and developments in abortion care 
In the last round of sessions, we saw a roundtable discussion organised by the FIGO Committee for Safe Abortion on "Technology Updates in Abortion", co-chaired by Dr Jaydeep Tank and Professor Dame Lesley Regan. 
Dr Basab Mukherjee started this session with an overview of best clinical best practice in surgical and medical abortion, highlighting the latest advice from the WHO. This was followed by Ms Rodica Comendant, who gave a presentation on appropriate technology for second trimester abortions.  
Dr Laura Gil focused on underlining the role of OGBYNs as advocates for safe abortion who can influence laws in their countries and normalise the use of new technologies in their workplaces. She also took this opportunity to discuss the importance of training health care workers in the delivery of safe abortion care. 
Dr Dominique Truan explained how abortion procedures are a valuable opportunity for contraceptive counselling – which should be provided through a patient-centred approach. Finally, Dr Nathalie Kapp ended this session with a talk about technologies that have revolutionised abortion care, focusing on telemedicine and pharmacy provision of medical abortion pills. 
Image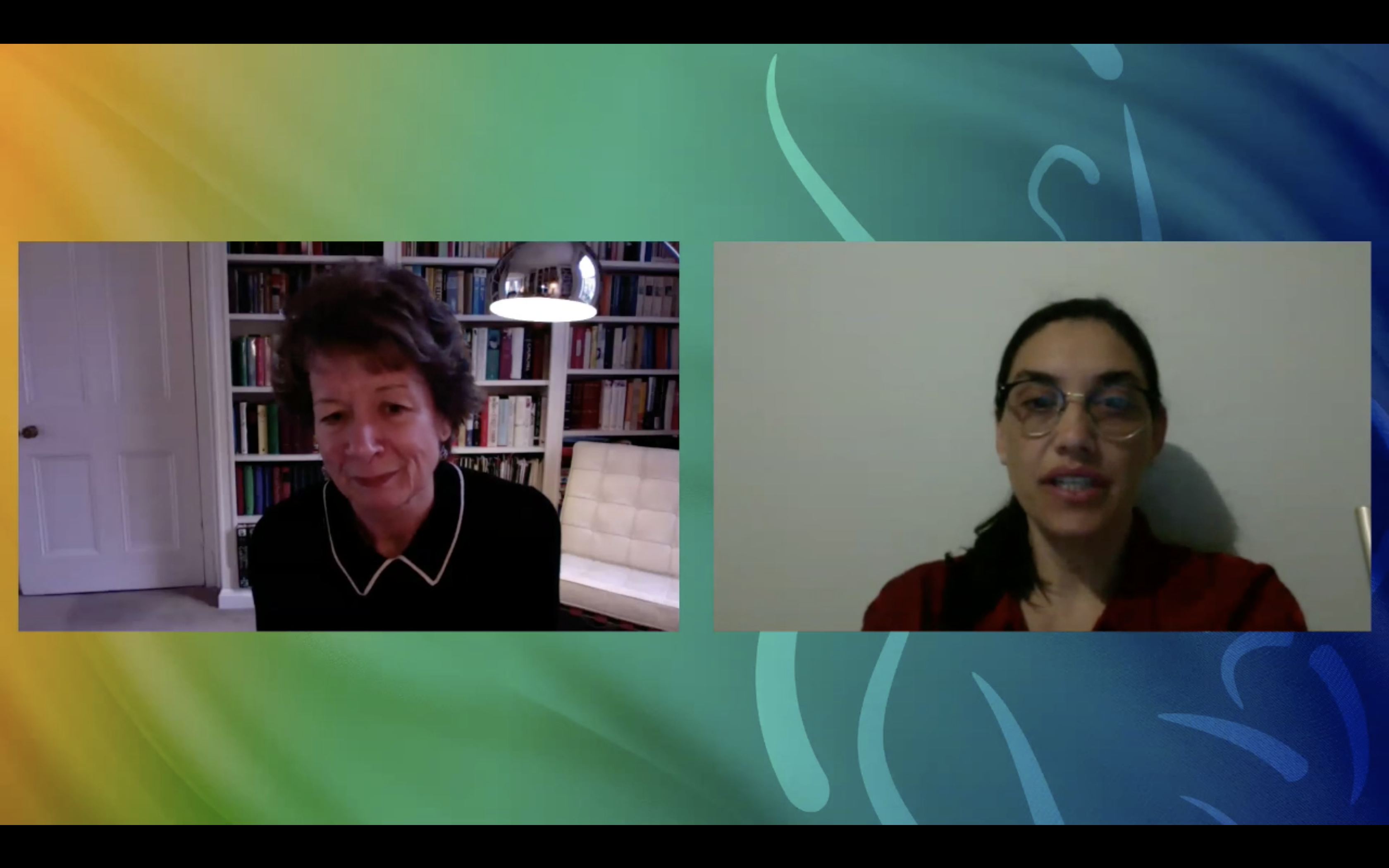 Ending the day in Asia 
The day came to a close with the Asia regional evening, organised by the Asia and Oceania Federation of Obstetrics and Gynaecology (AOFOG), focusing on postpartum haemorrhage (PPH) and intensive courses in obstetric emergency (ICOE). Presenters focused on the importance of addressing PPH in the region, experiences of virtual training to address obstetric emergencies and a series of beautiful presentations representing unity in diversity throughout the continent.  
It was a captivating end to our second full day of World Congress content. Recordings of all of the session will be available to watch on-demand on the Congress virtual platform within 24 hours. 
To find out more about the Congress, or to register, visit www.figo2021.org.