FIGO 2021 World Congress Blog – Day Two
The second day of the XXIII FIGO World Congress covered a variety of topics related to women's health and rights. Starting with a keynote on maternal fetal medicine and reproductive medicine, we continued the day with fascinating sessions addressing a wide range of issues, from gynaecological oncology and maternal fetal health to gender-based violence. We ended this exciting day with the Australia and New Zealand evening, which drew a picture of the state of Indigenous Women's Health issues around the globe.
Image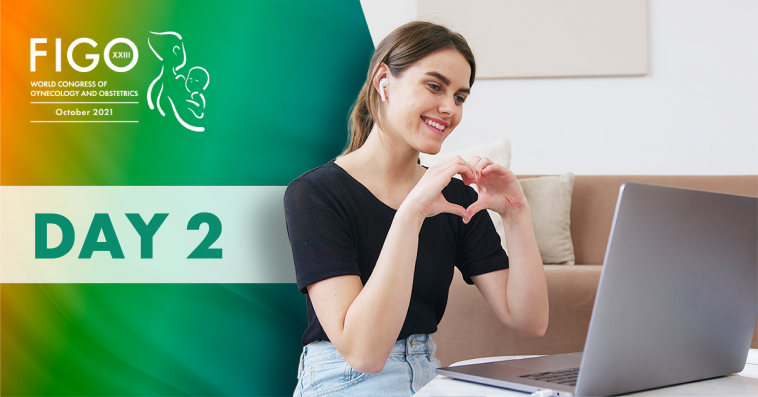 A cross-specialty keynote 
The keynote lecture by Professor Beverley Vollenhoven on "Maternal Fetal Medicine and Reproductive Medicine – The Crosstalk Between the Subspecialties" highlighted the importance of communications between reproductive endocrinology and infertility (REI) specialists and maternal-fetal medicine (MFM) specialists for the maintenance of a positive working relationship between the two subspecialities.  
Professor Vollenhoven used this lecture as an opportunity to underline how the behaviour of REI specialists towards infertile women can help improve their pregnancy and postpartum outcomes. This, she explained, is why "REI specialists should not behave as though what they do does not matter during pregnancy." 
Image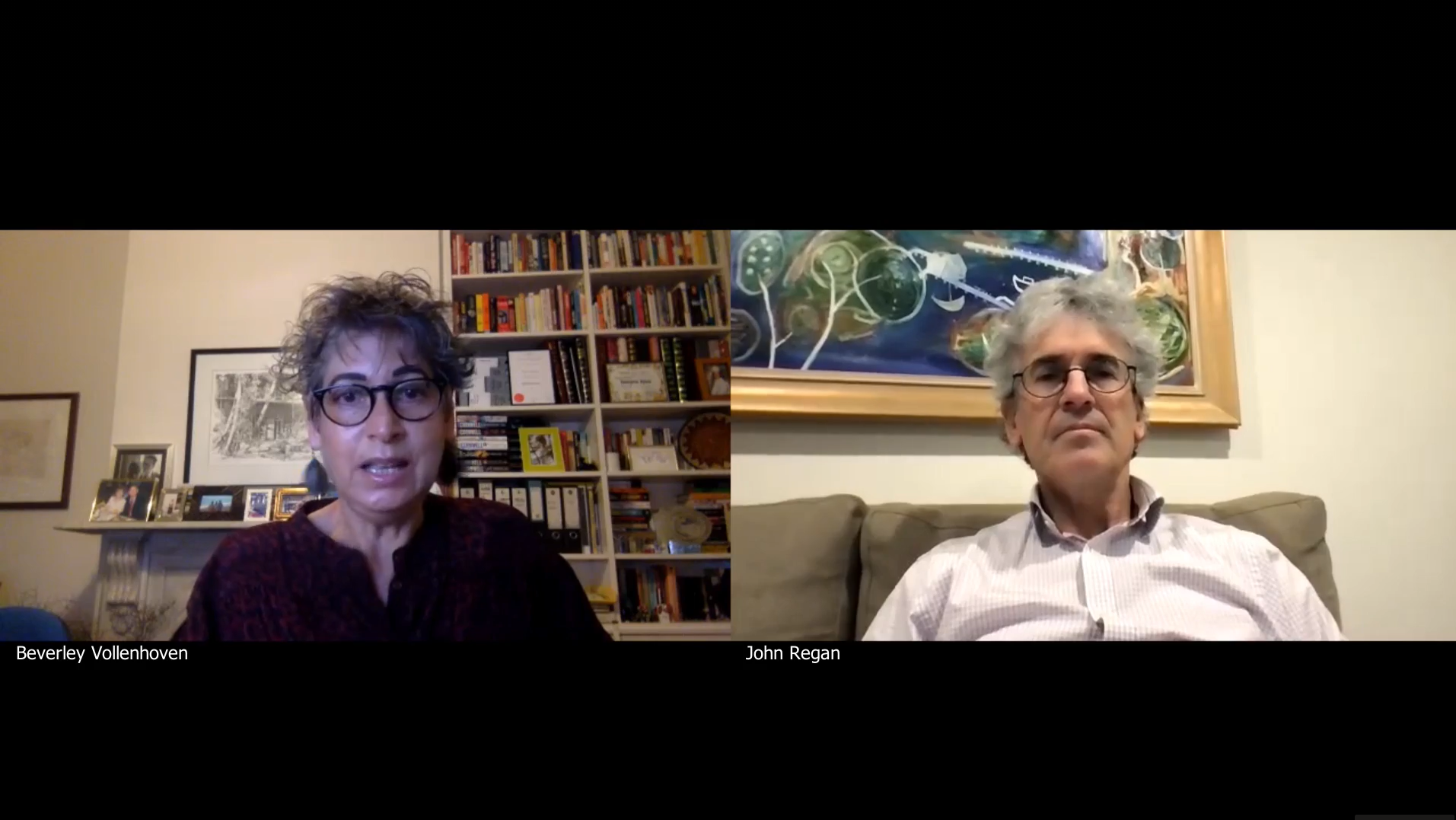 Cancer and hormones 
Later, the FIGO Gynaecological Oncology Track organised a session chaired by Dr Alon Altman on "Cancer and Hormones", with insights from Dr Andreas Obermair, Dr David Gershenson, Dr Debra Evaniuk and Dr Helen MacKay.  
Dr Obermair focused on the effectiveness of hormone treatment of endometrial hyperplasia with atypia (EHA) and endometrial adenocarcinoma (EAC) for vulnerable women, while Dr Gershenson presented on endocrine management of low-grade serous ovarian cancer and sex cord-stromal tumours.  
Dr Evanuik's presentation explored the risks and relationships between the use of hormone therapy and breast cancer in key populations, and Dr MacKay addressed key questions regarding the use of endocrine therapy in the treatment of gynaecological cancers.  
Fetal growth: best practice and game changers  
Simultaneously, the FIGO Maternal Fetal Health Track had a session on the FIGO Fetal Growth Initiative, with Dr Gerad Visser, Dr Apostolos Athanasiadis, Dr Nir Melamed and Dr Federico Mecacci. 
Dr Athanasiadis presented on the prediction and prevention of fetal growth restriction (FGR) in both lower-middle-income and higher-income countries, particularly highlighting medical co-morbidities, biomarkers and ultrasound-based markers as key elements in the prediction of FGR. Dr Visser focused on the use of charts and Dopplers in the prediction of FGR, offering recommendations based on regional differences.  
Federico Mecacci gave a talk on 'game changers' that could advance existing clinical practice, highlighting new technologies and tools that may help to differentiate between FGR and small for gestational age (SGA) foetuses. Dr Melamed wrapped up the session with a talk on the most recent FIGO best practice advice on fetal growth restriction, focused on providing a practical guide for the prediction, prevention and management of FGR.  
Ending gender-based violence 
This was followed by various sessions, including one on "Gender Based Violence: What Does it Take for a New World Order?" put together by the FIGO Committee for Human Rights, Refugees and Violence Against Women. 
Image
Prof Kristina Gemzell Danielsson started the session highlighting that the COVID-19 pandemic represents a window of opportunity to advance sexual and reproductive health and rights. Dr Claudia Garcia-Moreno followed with a talk presenting the RESPECT framework as a tool for preventing gender-based violence (GBV).  
Dr Hemantha Senanayaka looked at steps to change the status of women, focusing on key conclusions from the first UNFPA report on bodily autonomy. Prof Chiara Benedetto focused on interventions for women in crisis, underlining the particular vulnerability of women in humanitarian settings, including refugees.  
Dr Diana Galimberti explored how legislative changes to address GBV must be accompanied by cultural changes. Professor Shantha Kumari ended the panel by underlining the importance of advocacy and partnerships between international organisations, governments and civil society as key avenues for preventing GBV. 
We finally made it to Australia and New Zealand  
We ended the day with the virtual Australia and New Zealand regional evening, organised by the Royal Australia and New Zealand College of Obstetricians and Gynaecologists (RANZCOG). The evening focused on Indigenous Women's Health, and we heard from speakers on various issues affecting indigenous women across the globe, such as HPV and cervical screening, the impact of residential schools and racism on health, and maternal mortality in diverse countries such as New Zealand, Australia, Papua New Guinea, Canada, the U.S. and Mexico.  
Image
It was an engaging and worthy end to the first full day of World Congress content. Recordings of all of the session will be available to watch on-demand on the Congress virtual platform within 24 hours. 
To find out more about the Congress, or to register, visit www.figo2021.org.