FIGO attends the 74th World Health Assembly
Image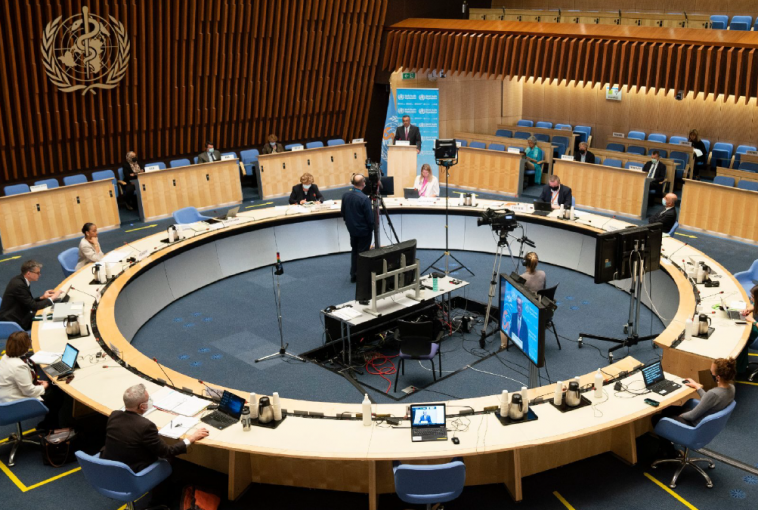 © WHO / Christopher Black at WHO headquarters. 2021 Seventy-fourth World Health Assembly, Geneva, Switzerland, 24 May - 1 June 2021.
The International Federation of Gynecology and Obstetrics is proud to be a non-state actor in official relations with the World Health Organization (WHO). In this role, members of FIGO's Board of Trustees and staff attended the virtual 74th World Health Assembly to feed into the discussions and provide the global voice for women's health.
Across seven scheduled days from Monday 24 May to Monday 31 May, FIGO took part in several Committee A and B sessions, providing written and verbal statements on a range of important topics related to the health and rights of women and girls.
Prevention and control of NCDs
On Monday 24 May, FIGO submitted a written statement related to the global action plan for the prevention and control of non-communicable diseases (NCDs) agenda item, being discussed in Committee A. NCDs have been the leading cause of death among women for more than 30 years – over 60% of deaths each year, particularly in low- and middle-income countries – and one in three women will die from cardiovascular disease (CVD).
FIGO highlighted that, for women, pregnancy is often considered the "window" to their future health, because six well-recognised pregnancy complications or occurrences predict long-term risk of CVD. We advocated for recognition, risk stratification and long-term prevention strategies as important steps to prevent premature death from CVD – and the best preventive medicine we have.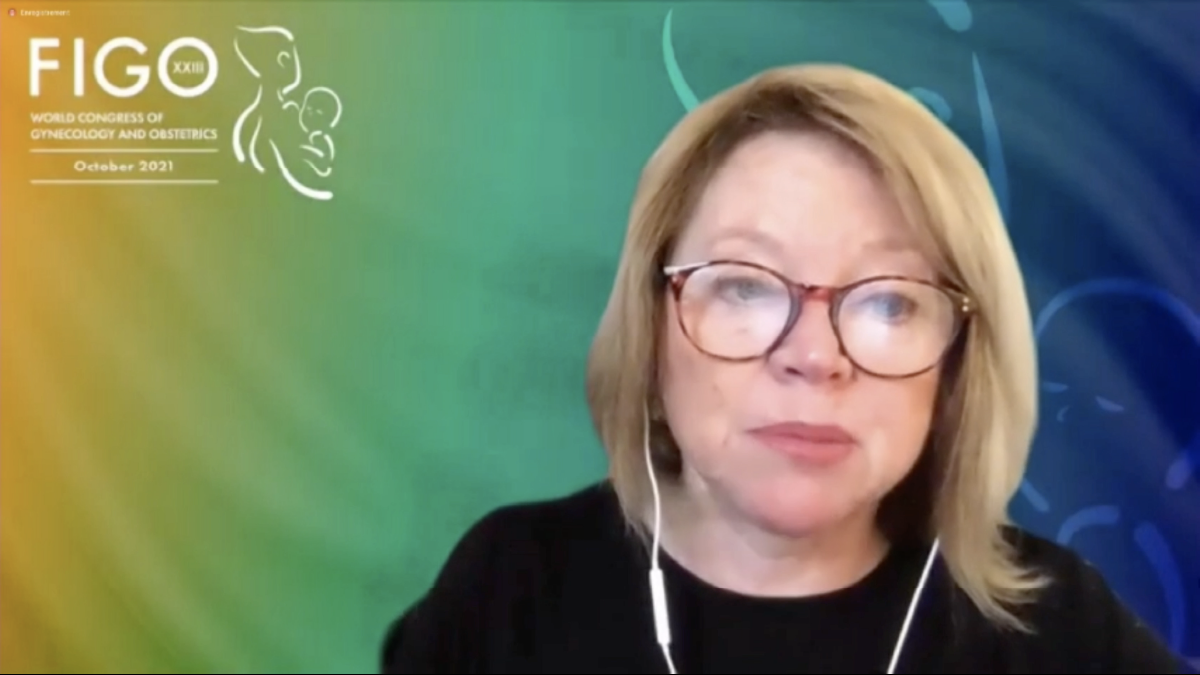 Patient safety
On Friday 28 May, Dr Jeanne Conry, FIGO's President-Elect, made a verbal statement to Committee A on patient safety and we submitted a written statement on the same topic. Dr Conry made highlighted to the WHA that successful reductions in maternal morbidity and mortality have involved evidence-based bundles of care, designed for the most common complications or occurrences in maternal health.
Dr Conry made clear that optimum universal health care is more than simply prevention: it must include access to specialty care, emergency care and surgical care. Patient safety and improved maternal health outcomes require multidisciplinary collaboration, culture change and an integration of systematic approaches of care throughout health systems.
The health of women and girls
Committee B discussed the health workforce and the Global Strategy for Women's, Children's and Adolescents' Health on Friday 28 May. In a written statement and verbal intervention, FIGO highlighted to delegates the need for investment in education, training and health system structures to ensure improvements in the health and wellbeing women and girls. We raised the need for a resilient and robust global health care system and called on member states to work together to achieve this.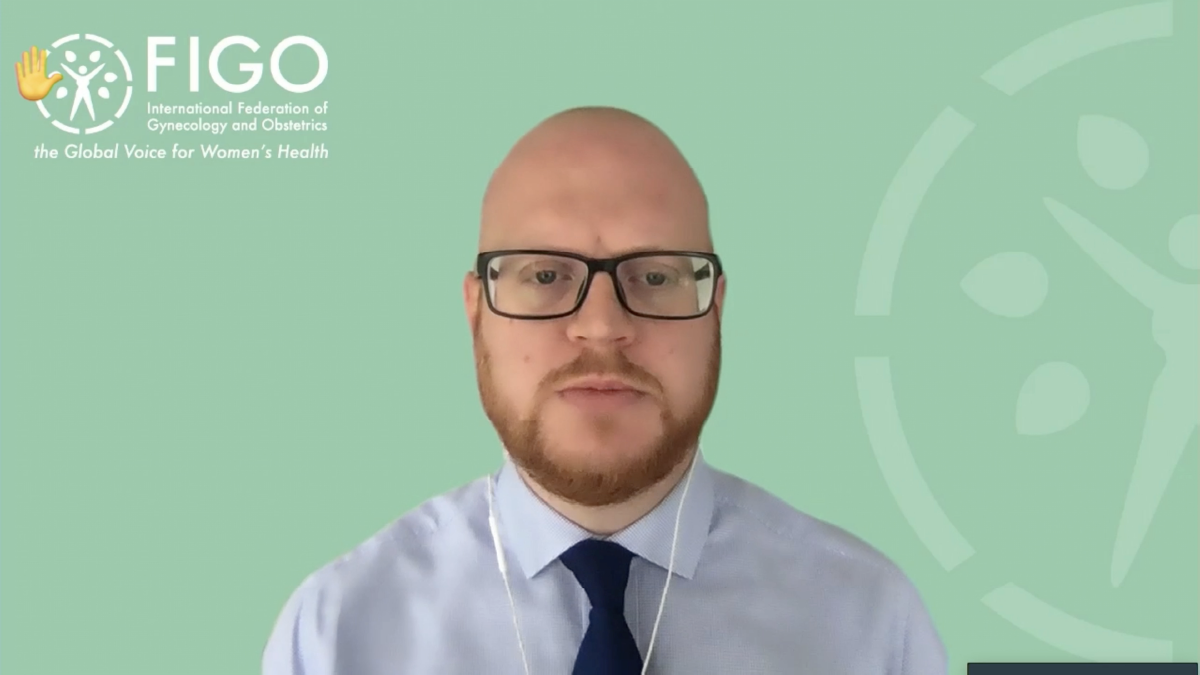 Addressing violence against women and girls
Again in Committee B, FIGO issued a verbal statement on violence against women and girls. In the discussion on Saturday 29 May, FIGO made clear its alarm at the continuing high prevalence of violence against women worldwide. We noted that no country has been immune to the COVID-19 pandemic, and it has had a serious and disproportionate impact on the health and rights of women and girls.
FIGO called on Member States to build capacity of all health care providers, provide adequate support for health systems, and ensure the provision of specialised care to meet the health needs of women and girls who suffer violence.
Read all of the statements FIGO submitted to this year's World Health Assembly.
The WHA74 statement portal also contains statements made by other non-state actors in official relations with the WHO. You can watch all recorded sessions of the WHA on the WHO website.