FIGO releases statement on the conflict in Ukraine
Image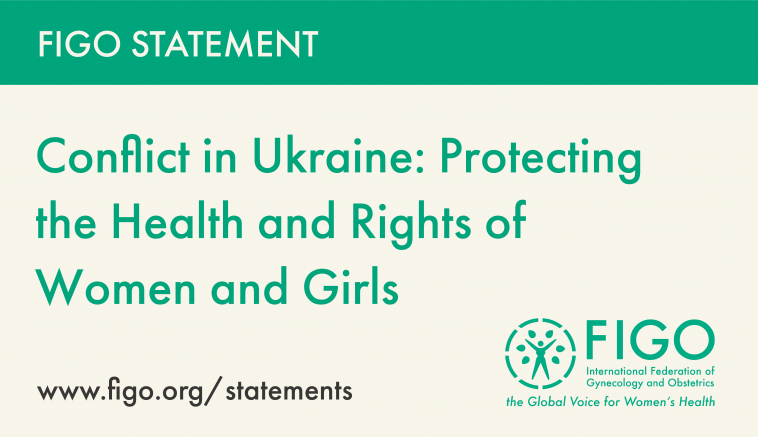 As the invasion of Ukraine continues, an entire nation is in the midst of disruption to their lives and livelihoods, with hospitals unable to perform the daily tasks of treating patients and saving lives. Health care professionals cannot provide the care expected of them because they are unable to travel, their families are threatened, or hospitals are under siege or destroyed.
Health is a human right, and all women deserve the highest possible standards of physical, mental, reproductive and sexual health and wellbeing throughout their lives. This right must hold true wherever they live – and wherever they choose or are forced to go. There is a need to ensure that adherence to the sphere of minimum standards is inclusive of all sexual and reproductive health services to alleviate suffering and save lives during this humanitarian crisis.
FIGO joins leaders around the world in calling for an immediate end to all hostilities, returning the people of Ukraine to their homes, and allowing peace to reign.
FIGO asks that all efforts be made to provide for the safety of all civilians, hospitals, schools, food, and water and sanitation facilities – including the provision that no weapons be used – and that women and girls be assured access to the full spectrum of health and care services. This must be an international effort within and beyond Ukraine's borders.
Read FIGO's letter to the Ukrainian Association of Obstetricians and Gynaecologists.