Hearing from a FIGO Fellow, Dr Takura Kanonge
Image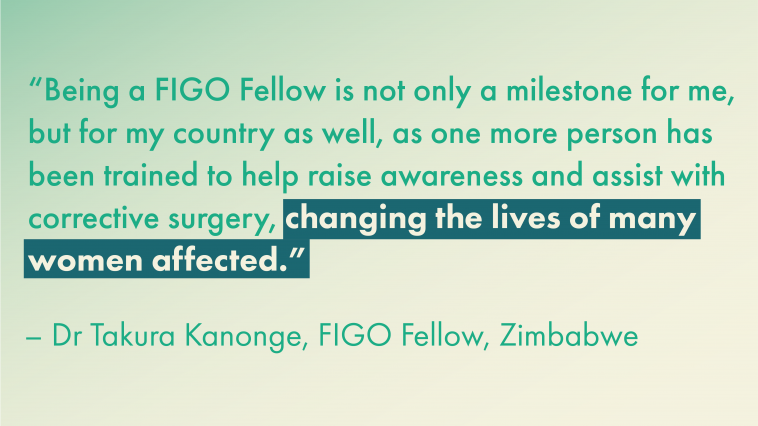 Obstetric fistula is a neglected public health and human rights issue. A devastating childbirth injury that leaves women permanently incontinent unless they receive treatment by a trained, competent fistula surgeon.   
The FIGO Fistula Surgery Training Initiative is a globally recognised, pioneering programme training fistula surgeons and care teams in countries where fistula occurs. Our 64 trainee surgeons - FIGO Fellows - provide life-transforming care in some of the world's most underserved regions and are working hard to close the fistula treatment gap.   
This month, we spoke to FIGO Fellow Dr Takura Kanonge from Chinhoyi Provincial Hospital in Zimbabwe about his experience as a fistula surgeon and FIGO Fellow.   
Becoming a fistula surgeon through the FIGO Fistula Surgery Training Initiative
My hospital, Chinhoyi Provincial Hospital in Zimbabwe, was negatively affected by the pandemic as we cancelled most elective surgeries for nearly two years. This meant that as a trainee in fistula surgery, I lost out on learning opportunities. I would usually have received training from visiting fistula surgeons, something that happened at least once every quarter, but due to the pandemic no fistula surgeon visited our hospital for nearly two years. This challenge prompted me to seek formal training from FIGO and become an independent fistula surgeon.  
Becoming a FIGO Fellow was a major highlight for me in 2022. During the placement programme, I spent six weeks attached to a team dedicated to fistula care at a FIGO Training Centre called Gynocare Women's Hospital in Eldoret, Kenya. 
At the hospital, I was led by a very experienced and humble fistula surgeon, Dr Hillary Mabeya. This placement became the push I needed to begin a journey of care for women with fistula. For six full weeks, we were in hospital on an average of 16 hours a day, learning everything from pre-operative assessment, surgical techniques, post-operative care and rehabilitation activities.  
I am forever indebted to Dr Mabeya and his team, in particular Mr Samuel Munywoki, for the mentorship and coaching that I received. Mr Munywoki is a nurse practitioner who, through his vast experience and knowledge, taught me a lot during our long ward rounds and pre-operative patient assessments.  
Since completing the placement, I have returned home and have managed to successfully perform two fistula surgeries independently. I am grateful to FIGO for opening the door for me to become a fully-fledged fistula surgeon.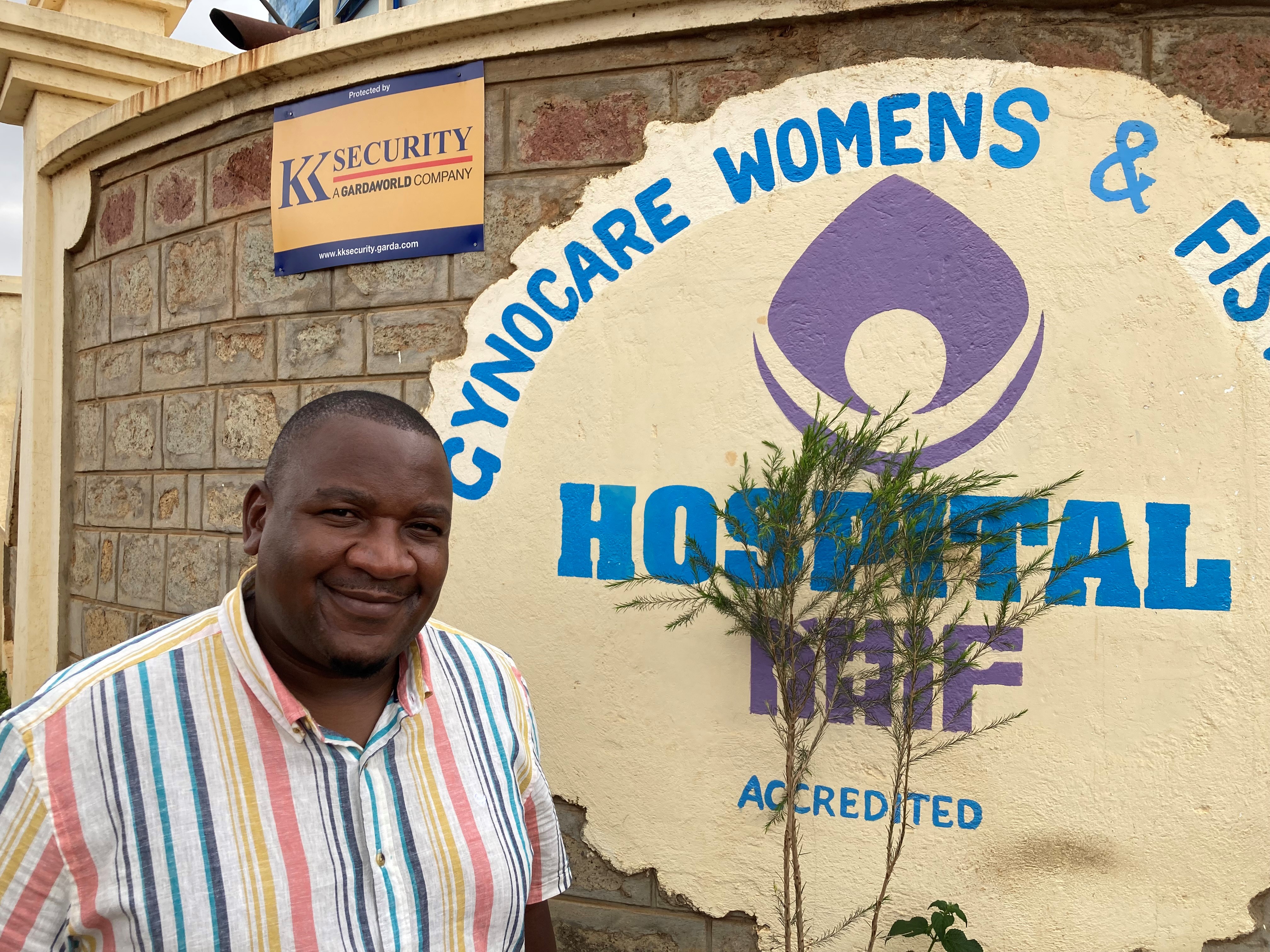 Addressing the challenge of obstetric fistula in Zimbabwe 
Due to under-reporting, Zimbabwe is not known as a country significantly affected by obstetric fistula. As such, women suffer for protracted periods in silence due to the lack of awareness of the condition as well as the scarcity of trained, skilled fistula surgeons. I am convinced that the best way to address fistula is through public health measures aimed at fistula prevention and ensuring access to good quality health services, including for fistula treatment.  
I recently met a 42-year-old woman who visited the hospital two months after a difficult vaginal delivery that was complicated by a prolonged obstructed labour, resulting in foetal death and immediate involuntary loss of urine soon after delivery. Her labour started at a primary health care facility and after delays in the progress of her labour, she was referred to a tertiary facility.  
There, she laboured for 24 hours until vacuum-assisted delivery was performed, leading to a stillborn baby. She also suffered with foot drop, a mobility problem, as a result of the obstructed labour. What is really sad is that this woman suffered the worst of labour, lost her child and was left with a "humiliating injury", an obstetric fistula.  
Being a FIGO Fellow is not only a milestone for me, but for my country as well, as one more person has been trained to help raise awareness and assist with corrective surgery, changing the lives of many women affected.  Furthermore, affected women will no longer have to wait to receive treatment at the quarterly fistula camps, more fistula camps will be conducted locally because for once, in the history of our country, we have a FIGO trained resident fistula surgeon. 
23 May marks the annual International Day to End Obstetric Fistula. Help FIGO to end obstetric fistula by spreading the message on social media using our resources.