HPV rates are going down
Image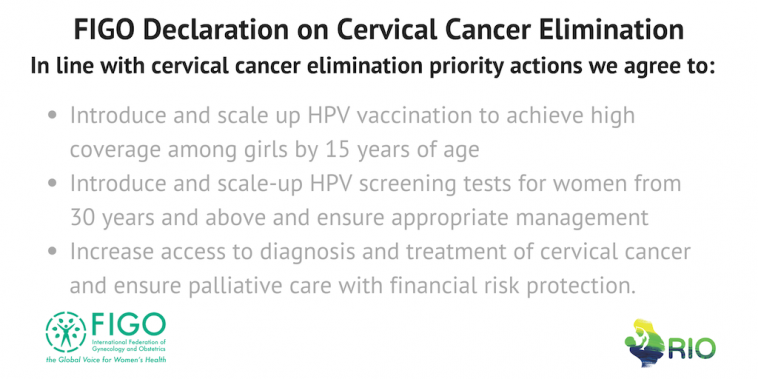 Human Pappilomavirus rates are going down and so, therefore, should rates of the cervical cancers it is linked to.
The linking of a virus to some cases of cervical cancer development and the subsequent introduction of a vaccine to prevent it has undoubtedly been one of the biggest medical breakthroughs of our time.
A decade after the Human Papillomavirus (HPV) vaccine programme was introduced, studies are showing the very real benefits it is starting to show in terms of bringing down HPV infection levels worldwide, in both women and men.
Recent data from Public Health England (PHE) showed that the number of young women carrying potentially dangerous HPV infections has decreased dramatically. Infection rates were reduced by 86 per cent in English women aged 16 to 21 who were eligible for the vaccine between 2010 and 2016. PHE head of immunisations Mary Ramsay said:
"These results are very promising and mean that in years to come we can expect to see significant decreases in cervical cancer. This study also reminds us how important it is to keep vaccination rates high to reduce the spread of this preventable infection."
This news adds to a growing body of evidence suggesting the vaccine is boosting protection against HPV types that can cause cancer.
In Australia, for example, experts believe cervical cancer could be eliminated within 20 years if vaccination rates are maintained and combined with effective screening.
If this comes to fruition, Australia would be the first country to achieve the goal and scientists have attributed the progress so far to the national prevention programmes that include HPV vaccines.
Elsewhere, a study at the Royal Women's Hospital in Australia discovered that the infection rate of HPV has been lowered by up to 90 per cent in countries with high levels of immunisation. Lead author Suzanne Garland said:
"The HPV vaccines, if delivered effectively ... should lead to the global elimination of new cervical and other HPV associated cancers by 2050,"
In the US too, where uptake of HPV vaccination is increasing after initially being slow, the Centers for Disease Control and Prevention found that infection rates decreased by 64 per cent among teenage girls within just six years of the vaccine being introduced.
Since HPV causes more than 70 per cent of all cervical cancer cases and can also lead to cancers of the throat, penis and other parts of the body, decreasing rates of infection is a huge leap forward in decreasing the likelihood of developing cancer.
What's more, the vaccine is safe; pooled analysis of trials worldwide shows that both the bivalent and quadrivalent vaccines provide evidence of an excellent safety profile.
The FIGO Committee for Gynecologic Oncology and the FIGO sub-committee for Cervical Cancer Prevention therefore continues to support the continued administration of the HPV vaccines in appropriate populations. This week at FIGO2018 we launched our International Journal of Obstetrics and Gynecology Cancer Report and also launched our Global Declaration on Cervical Cancer Elimination. 
It could be that armed with this simple vaccine, mankind gets one step closer to one of its goals - eliminating at least one type of cancer from claiming lives.