International Women's Day 2021
Image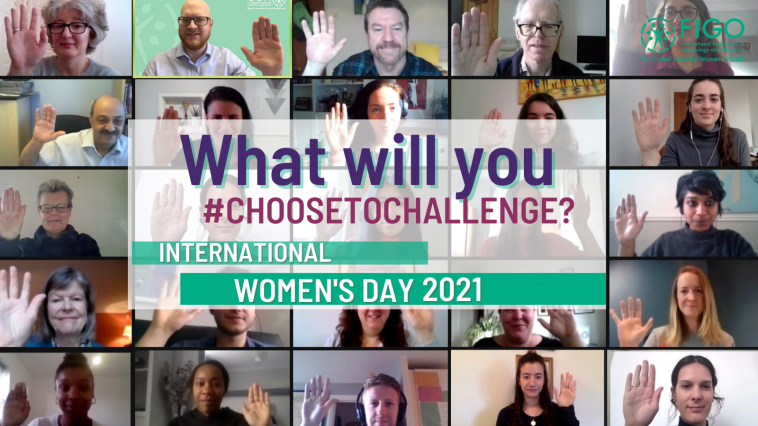 Every year, FIGO shows support for International Women's Day, and today we are sharing thoughts and comments from our Member Societies around the world, for the #ChooseToChallenge and Post-COVID Gender Equality campaigns.
A core part of FIGO's work is raising awareness against bias and ensuring that women around the world have access to the quality healthcare that they need. This has never been more imperative than now, during COVID-19, when many fear gender equality is taking a backwards step, in part due to the way the pandemic disproportionately affects women.
It is vital for us at FIGO that we leverage the voices of our members and partners around the world to help highlight this issue. Watch our IWD 2021 video below to hear from some inspiring women on why IWD is important to them, and what they are Choosing to Challenge this year.
Some of the points touched upon in this video are a reflection of the struggles women are facing on a global level. In order to not reverse the improvements made in gender equality over decades prior to the pandemic, we must ensure that policy makers and those in leadership prioritise gender equality planning now and after the pandemic. To find out more about our work on gender equality, head over to our 'What We Do' page.
'A challenged world is an alert world, and from challenge comes change. So let's all choose to challenge.'
Join in the conversation with us on Twitter @FIGOHQ and using the hashtags #IWD2021 and #ChooseToChallenge. We would love to hear about the activities you and your organisations are undertaking this IWD.