Pre-Congress Workshops Announced for FIGO 2021
We are excited to announce the addition of the pre-congress workshops to the already comprehensive programme of the FIGO 2021 World Congress! The XXIII FIGO World Congress will deliver 21 workshops, running online across October weekends, from 2 October through to 24 October.
Image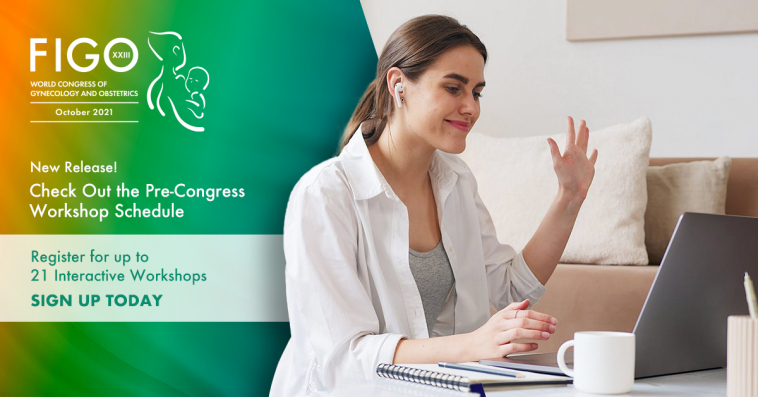 FIGO's pre-congress workshops provide unique opportunities to find out more about focused specialties in an interactive and educative way. Topics range from access to safe abortion and infertility care to breech deliveries, cervical cancer, prolapse repairs and more.
By attending a pre-congress workshop, you will have exclusive access to discussions and Q&As with leading experts in the field. Places are limited for selected workshops, so we encourage you to register as soon as possible to secure your spot.
You can find the full list of workshops, along with the schedule for these sessions on the FIGO 2021 website.
Please note that in order to register for a pre-congress workshop, you must also be registered for the FIGO 2021 World Congress – the leading global event in gynaecology and obstetrics – taking place 21–28 October 2021.