RANZCOG International Fellowship Program for Asia- Pacific OBGYN Specialists – New Countries Added, Check your Eligibility Now!
The Royal Australian and New Zealand College of Obstetricians and Gynaecologists (RANZCOG), in collaboration with the International Federation of Gynecology and Obstetrics (FIGO), is pleased to announce the launch of the International Fellowship Program, which aims to promote women's health in the Asia-Pacific Region.

Image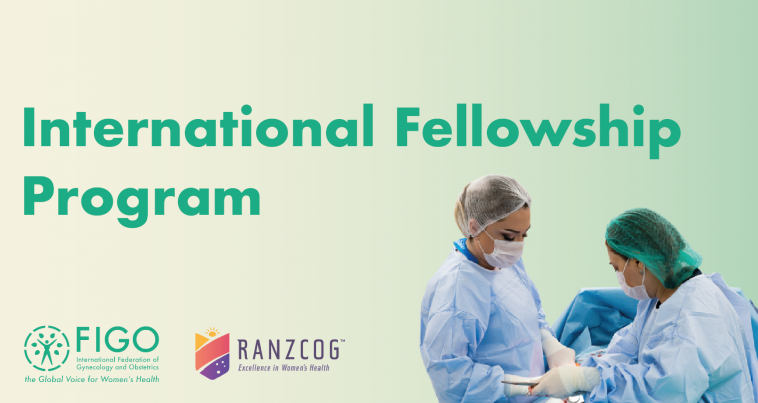 Details about the Fellowship
The International Fellowship Program offers a one-week intensive experience at an Australian hospital for early-career OBGYN specialists from countries of the Asia-Pacific region.
Successful applicants will be offered complimentary attendance to the virtual XXIII FIGO World Congress of Gynaecology and Obstetrics, 21–28 October 2021 and a place in the face-to-face Fellowship Program hosted by RANZCOG in 2022 in Australia once international travel has resumed.
The Program will enhance professional and personal development by giving international Fellows new clinical insights and experiences. It will also provide opportunities for interaction with other Fellows and senior colleagues in the Australia, and guided immersion in the local health system.
By participating in the program, Asia-Pacific OBGYN Specialists and Advanced Trainees  will develop their professional networks and connections, to ensure a continuing legacy of engagement and collaboration as they develop their careers.
Criteria for Eligibility
Be practicing in country in the Asia-Pacific region
Be able to communicate fluently in English
Hold a postgraduate degree in Obstetrics/Gynecology
Be Specialists or Advanced Trainees 
Spend 50% of their working time in a medical school, teaching hospital or government agency
Attend program of Congress sessions as devised by the Scientific Committee
Applying to the Fellowship
The application and supporting documents must be received via the Application Submission Portal by Monday 27 September 2021. Applications received after this date will not be considered. Visit the RANZCOG website to find out more about the fellowship and apply.
Candidates will be assessed and selected by a panel of RANZCOG and FIGO members, based on candidate eligibility and applications.
We are encouraging you to share the launch of this program amongst your peers and colleagues and encourage any eligible applicants to apply.  
The RANZCOG International Fellowship Program is supported by the Australian Government.  If you have any questions, please don't hesitate the program coordinator Kathleen McKinn via [email protected] or +61 3 9412 2930.