Record number of presenters set for FIGO World Congress
FIGO is delighted to announce that 2066 abstracts have been received for the XXII FIGO World Congress 2018 – the highest number in the history of the World Congress.
Image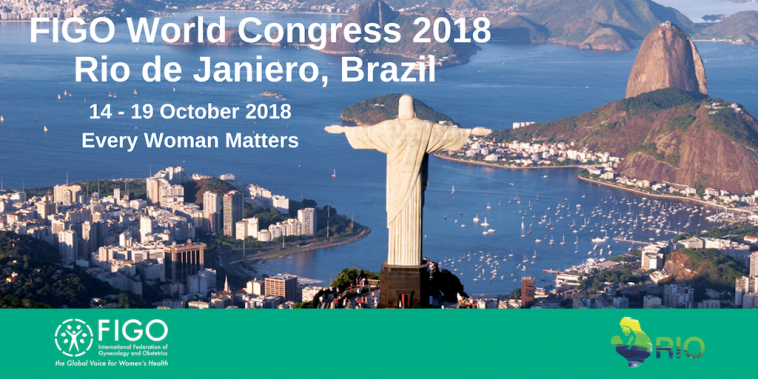 Abstracts were submitted to FIGO's Scientific Programme Committee by 109 countries. The Congress programme includes a fantastic range of speakers, all worldwide-recognised experts in the field of obstetrics and gynecology.
FIGO looks forward to welcoming the following plenary speakers in Rio de Janeiro from 14-18 October:
Grant Montgomery, Australia
Genetic factors regulating female fertility
Lisa M. Hollier, USA
Cardiovascular disease and maternal mortality
Joanna Cain, USA
Lessons on the path to eliminating cervical cancer: challenging science, ethics, and culture
Eytan R. Barnea, USA
Successful embryo-maternal interface: from nature to clinic
Anu Kumar, India & USA
The Centrality of Reproductive Health and Choice in Women's Lives
The Congress programme also includes the following keynote speakers:
Ann M. Starrs, USA
Sayeba Akhter, Bangladesh
Rohingya women and girls: dressing wounds and restoring dignity- a big challenge
Atul Gawande, USA
Checklists: Evidence from the frontline on saving lives and improving care
Register today for one of our Pre-Congress Workshops, ranging from Adolescent Health, Causes and Prevention of Prematurity and Obstetrical Ultrasound Simulation.
FIGO World Congress is the largest global congress on maternal and infant health, bringing together obstetricians, gynecologists and related health professionals from across the world.
Register now to hear from our fantastic range of speakers: figo2018.org. We look forward to seeing you in Rio.