Reproductive Health should not be a Political Football
According to UNFPA, the US contribution of $69 million in 2016 saved 2,340 women from dying in childbirth, prevented just under one million unintended pregnancies, provided 1,250 fistula surgeries and prevented nearly 300,000 unsafe abortions!
Image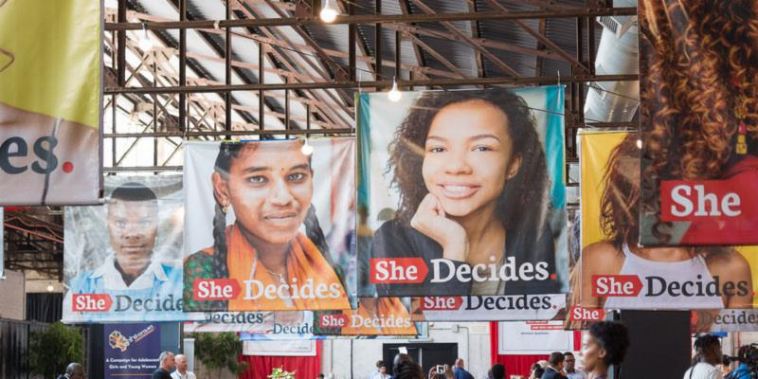 Image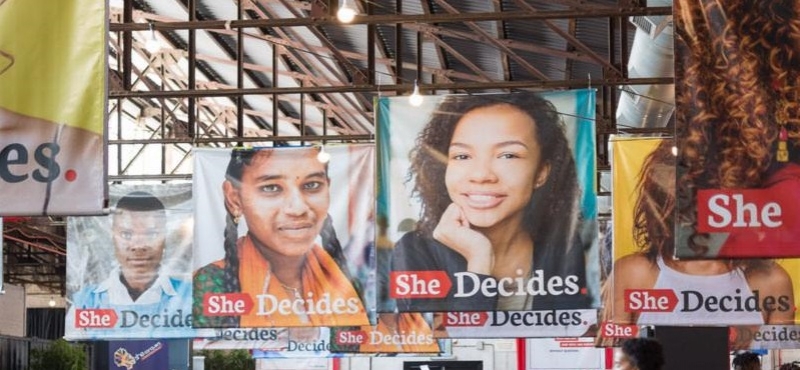 Sadly, by March 2017, as a result of the re-imposed so-called 'Global Gag Rule,' following the US Presidential Election, reproductive health and family planning funds were slashed significantly by the US Government (aid through the State Department and USAID).
The Global Gag Rule, also known as the Mexico City Policy, was first initiated by Ronald Reagan's administration in 1984 during an international population conference in Mexico City. It stipulates that any organisation receiving US Government funds for sexual and reproductive health cannot provide abortion services, and are forbidden under any circumstances to even mention abortion in their counselling programmes (hence the 'Global Gag Rule').
The UN Population Fund (UNFPA) is routinely defunded by Republican Administrations even though they do not support abortion services anywhere in the world and never have. Short-sighted and thoroughly counter-productive, the Global Gag Rule is being used as a political weapon by Republicans to stifle efforts to provide effective reproductive health and family planning services to women in some of the world's least developed countries. After UNFPA lost all funding from the US in 2017, they had to scramble to make up the shortfall.
Unsafe abortion continues to be a major public health problem causing thousands of deaths each year and resulting in many more women suffering complications. An estimated 25 million abortions are performed unsafely each year, resulting in the death of an estimated 47,000 women, while an additional five million women are hospitalised due to complications. Of these unsafe abortions, a full 97 percent take place in South-Central Asia, sub-Saharan Africa and Latin America.
These deaths account for 13 percent of total maternal mortality rates annually. In India, for instance, a woman dies every two hours due to unsafe abortion. In addition, hundreds of thousands of women survive but suffer long-term complications, including infertility and chronic painful pelvic infections.
The blowback to the US position from the rest of the world was pronounced and rapid. The three Scandinavian countries, in particular, greatly increased their contributions to the United Nations Population Fund (UNFPA) and international NGOs working on women's sexual and reproductive health initiatives. Norway boosted its annual contribution to UNFPA by 25% for core activities, provided an additional $19 million for the provision of contraceptives and family planning supplies and increased funding for international NGOs that work to protect and provide sexual and reproductive health, including access to safe abortion services.
In March 2017, Sweden, along with Denmark, Belgium and the Netherlands (with the active participation of Norway) sponsored the 'She Decides' conference in Brussels. The focus was on women's sexual and reproductive health and rights, underscored by the firm conviction that a woman has a right to control her own body. This global initiative has grown into a movement supported by more than 50 governments, UN agencies, NGOs and private foundations. As a result of the conference, Isabella Lövin, Sweden's Minister for International Development Coorperation and Climate committed an additional 200 million kronor ($23.2 million) through the She Decides initiative focused on the reproductive health needs of poor women concentrated in the least developed regions, mostly in Africa and Asia.
The right to abortion is accepted and supported by the majority of FIGO's European Member Societies. This position rests on the conviction that women should have the fundamental right to control their own bodies and decide for themselves if they want to bring a pregnancy to term or not. Abortion is not promoted as a family planning option, but Europeans are united in their conviction that safe abortion services should be available to women when needed.
While the US is curtailing critical sexual and reproductive health services to poor countries, especially at a time of escalating need, Europeans, especially the Scandinavians, are increasing their support. We need a united front to fend off assaults on a woman's fundamental right to control her own reproductive health. 
This news item has been contributed by:
Don Hinrichsen Partnerships Manager, FIGO