The role of contraception within women's rights
Image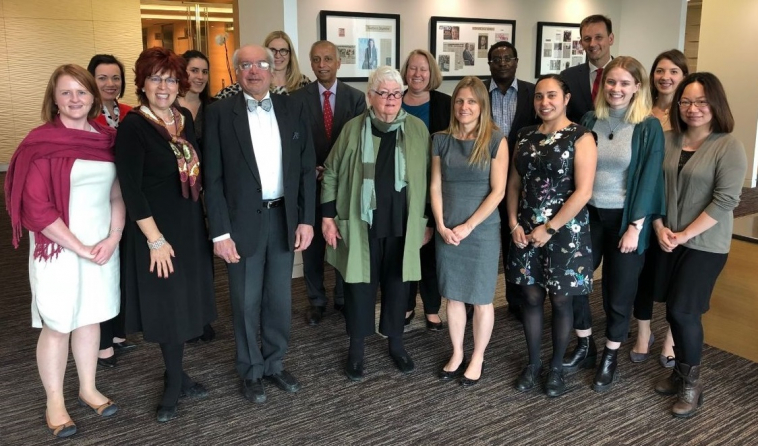 Pictured: FIGO's Contraception Working Group
Earlier this month FIGO's Contraception Working Group met for two days at the Bill and Melinda Gates Foundation offices in London. 
The main focus of the meeting was to review the work of FIGO's PPIUD initiative as its steering committee, as well as  providing an opportunity for the major health organisations in the group to share latest news and progress from their work.
In welcoming the group, chairs Jill Sheffield (Women Deliver) and FIGO President, Professor Chittaranjan Purandare, emphasised the importance of access to contraception and the vital role that family planning plays in reducing maternal mortality and progressing towards SDG3. 
Professor Purandare thanked all members for their tireless work to improve women's health. 
The group heard key updates from organisations including the American College of Obstetricians and Gynecologists (ACOG), International Planned Parenthood Federation (IPPF) and United Nations Population Fund (UNFPA). James Kiarie from the World Health Organisation (WHO) also shared new perspectives on healthcare including important plans to ensure a billion more lives are made healthier through improving access to universal health coverage, health interventions and emergency response.    
The meeting was led by an initial presentation from FIGO's PPIUD team on progress made thus far and potential future plans. This sparked rich discussions between the project team and members of the group, covering topics ranging from training techniques to how to combat negative publicity.
Having challenged the project team on various aspects, the group commended FIGO for the successful implementation of the initiative thus far. In particular, the group noted that the low rates of expulsion observed by the project demonstrate the feasibility of PPIUD as an option to expand access to postpartum family planning care.
Attendees were pleased to hear an update from the Contraceptive Research and Development team of the Bill and Melinda Gates Foundation, a review of the ongoing ECHO trial by the WHO, and a presentation by Evofem Biosciences on a potential new non-hormonal contraceptive method.
In all, the meeting framed two days of lively debate surrounding the core issue of the role of contraception within women's rights. 
Jill Sheffield closed by thanking the group for their immense contributions over the past few years, and encouraged all to continue their inspired work.