Targeted Therapy in Gynecologic Cancers
Image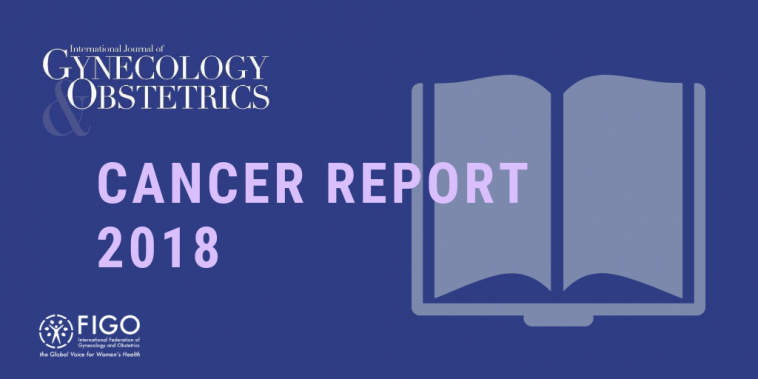 FIGO's Updated Cancer Report shows how targeted therapies have been opening up a new era in cancer treatment.
Further research could lead to the end of the 'one-size-fits-all' therapies seen in the past.
The ongoing development and identification of targeted therapies for gynecologic cancers could revolutionise treatment and significantly boost survival rates for women with diseases including ovarian cancer.
This is the conclusion of a new research round-up, which looked at recent advances in cancer-related microbiology and the future of new drugs and molecular pathways being developed as part of the modern era of precision medicine.
According to the World Health Organization's Global Cancer Observatory, there were an estimated 265,672 deaths from cervical cancer, 76,160 deaths from endometrial cancer and 151,917 deaths from ovarian cancer worldwide in 2012.
This undoubtedly remains a substantial and serious figure and one that is hindering achievement of the global Sustainable Development Goals (SDGs).
In many cases of diseases such as ovarian cancer, where diagnosis is often carried out at a late stage, prognosis for long-term survival can be poor using traditional treatments such as surgery and chemotherapy.
However, new advances in microbiology have led to the development of targeted agents, which are able to pinpoint the signalling pathways of cancer cells, stroma and vasculature in tumour tissues.
The report highlights that further work towards these targeted agents and the development of novel new treatment strategies is necessary if better health for women with gynecologic cancer is to be achieved.
By interfering with the specific molecules that cancer cells need for growth, carcinogenesis and progression - and by identifying the particular oncogene driver - cancer treatment could enter a new epoch in which specifically tailored drugs can be effective in individual cancer cases.
Thus far, the drivers for most types of gynecologic cancers have not been identified, but research has already shown that anti-angiogenetic drugs and those interfering with DNA repair are effective in ovarian cancer, for example.
Drugs for targeted therapy are currently divided into two categories:
Monoclonal antibodies, which do not penetrate cell membranes but bind with ligands and receptors of the specific growth factors to induce the killing of tumours by stimulating monocytes, macrophages, natural killer (NK) cells, killer T cells, and granulocytes 
Low molecular organic compounds, which can enter the cytoplasm and act on targets such as tyrosine kinases, PI3K/AKT/mTOR pathways, and DNA repair mechanisms.
Particular molecular-targeted drugs
A number of targeting agents have now been tried for patients with advanced or recurrent gynecologic disease, among them anti-VEGF antibodies and PARP inhibitors.
Trials of the anti-VEGF antibody bevacizumab have already shown favourable results. In one Phase III trial, researchers were able to show that chemotherapy plus bevacizumab and maintenance with bevacizumab showed a significantly longer progression-free survival than chemotherapy alone.
In another recent study, significant overall survival improvement was even noted when patients with recurrent, platinum-sensitive ovarian cancer were given bevacizumab, resulting in it being approved for ovarian cancer patients in both primary and recurrent settings.
In recent years, PARP inhibitors have also emerged as a key targeted therapy in the management of ovarian cancer, with significant proportions of cancer patients benefiting from their use in trials.
As a result, olaparib, rucaparib, and niraparib were all approved for use in ovarian cancer between 2014 and 2016.
Targeted cancer treatment going forward
Targeted therapies have at last opened up the possibility that there will one day be a cure for gynaecologic cancers and other forms of the disease.
As FIGO's cancer report stresses, the remaining goal will be to increase patient specificity "so that the right treatment is given to the right patient at the right time".
Through the use of next-generation sequencing and gene expression profiling, we are now able to reveal for the first time the diversity of genome, epigenome and expression profiles of cancer - and, importantly, to take into account how individual patients may benefit from specific treatments.
For example, bevacizumab may improve survival rates for patients with mesenchymal and proliferative subtypes, but not those with the immunoreactive subtype.
In doing this, treatment regimes can be developed for each patient with cancer. This is a far cry from the scattergun approach cancer specialists have been forced to adopt in the past.
At FIGO, we wholeheartedly support the further research necessary to advance precision medicine for better prognosis and quality of life in each patient with gynecologic cancer.
With a unified approach, we may one day cure these debilitating diseases and achieve better health for women worldwide.
Find out more in FIGO's updated Cancer Report 2018.