Violence and the OBGYN opportunity
Image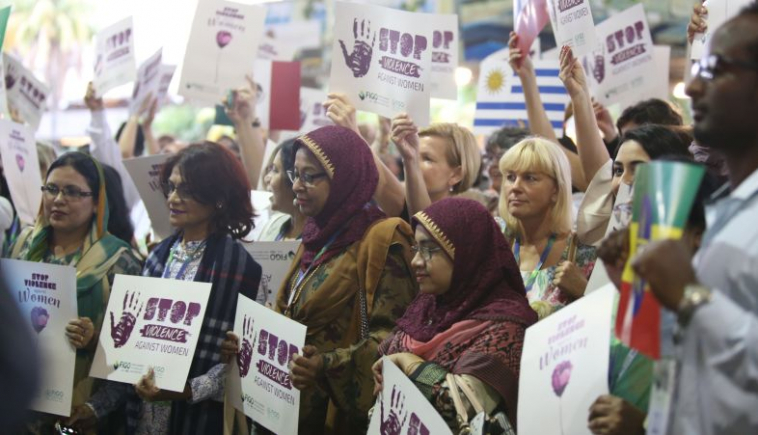 Violence in pregnancy is widely prevalent, and the consequences are life-threatening; but as obstetrician–gynecologists, we have a unique opportunity to assess and provide support for women who experience violence.
The patient–physician relationship has many moments for interactions that occur during pregnancy and family planning, annual examinations or other women's health visits. These are opportunities for the patient to speak up and say: #hearmetoo.
We know that sexual violence can lead to unwanted pregnancy and unsafe abortions. Neglected pregnancies with no proper antenatal care are all major contributors to maternal mortality and near miss mortality, especially in low-resource settings.
In my country, India, prevalence of physical and / or sexual intimite partner violence is estimated at 29% - and given the global data, we should not be surprised. Violence against women (VAW) is as serious a cause of death and incapacity among women of reproductive age as cancer, and a greater cause of ill health than traffic accidents and malaria combined. It is a serious human rights violation and a major public health problem on a global scale.
In 2016 I launched the DHEERA Initiative in Hyderabad, India, with FIGO and FOGSI.  'Dheera' means courage, and together we partner with key stakeholders in women's welfare, state police and hospitals in our commitment to speak up against VAW. You will see us in orange, the colour of the movement for Elimination of Violence against Women; you will also see us endeavouring to make men partners in the campaign to say 'No'.
Violence against women is a cycle of abuse which starts from pre-birth phase in the form of sex selective abortion. It continues in infancy as infanticide, sexual abuse, child marriage, incest and child prostitution. In adolescence it shifts to dating and courtship violence, such as acid throwing, date rape and economically coerced sex. The list goes on, with workplace abuse, trafficking, partner violence, partner homicide and psychological abuse.
It is essential that we sensitise our own community to the deep-rooted menace that is VAW, and the widespread impact it has on women's health. OBGYNs should develop a women- and victim-friendly approach, while working in tandem with police where necessary. We have a critical role to play in developing and implementing national guidelines or protocols for providing quality health care for women experiencing violence, in line with World Health Organization (WHO) guidelines. We stress the need for empathy on the part of anyone dealing with survivors.
As the global voice of women's health, FIGO is alarmed by the continuing high prevalence of VAW worldwide. We have a proactive Working Group on Violence Against Women, and at the FIGO World Congress we gathered clinicians, activists and advocates from around the world to launch the Global Declaration on Violence Against Women. We will work to ensure that member societies include VAW as a regular item of their national congress, with involvement of policy makers and other relevant stakeholders.
Together we must take action to implement the WHO Global Plan of Action to strengthen health systems' response to violence against women and girls.
This news item is part of series marking the International Day for the Elimination of Violence Against Women, and the 16 days of activism. It has been contributed by:
This speech was given at the FIGO World Congress march to publicise the need to End Violence Against Women in Rio, Brazil, October 2018. It has been condensed for reading.