FIGO Strategic Plan 2021–2030: Our commitments
Image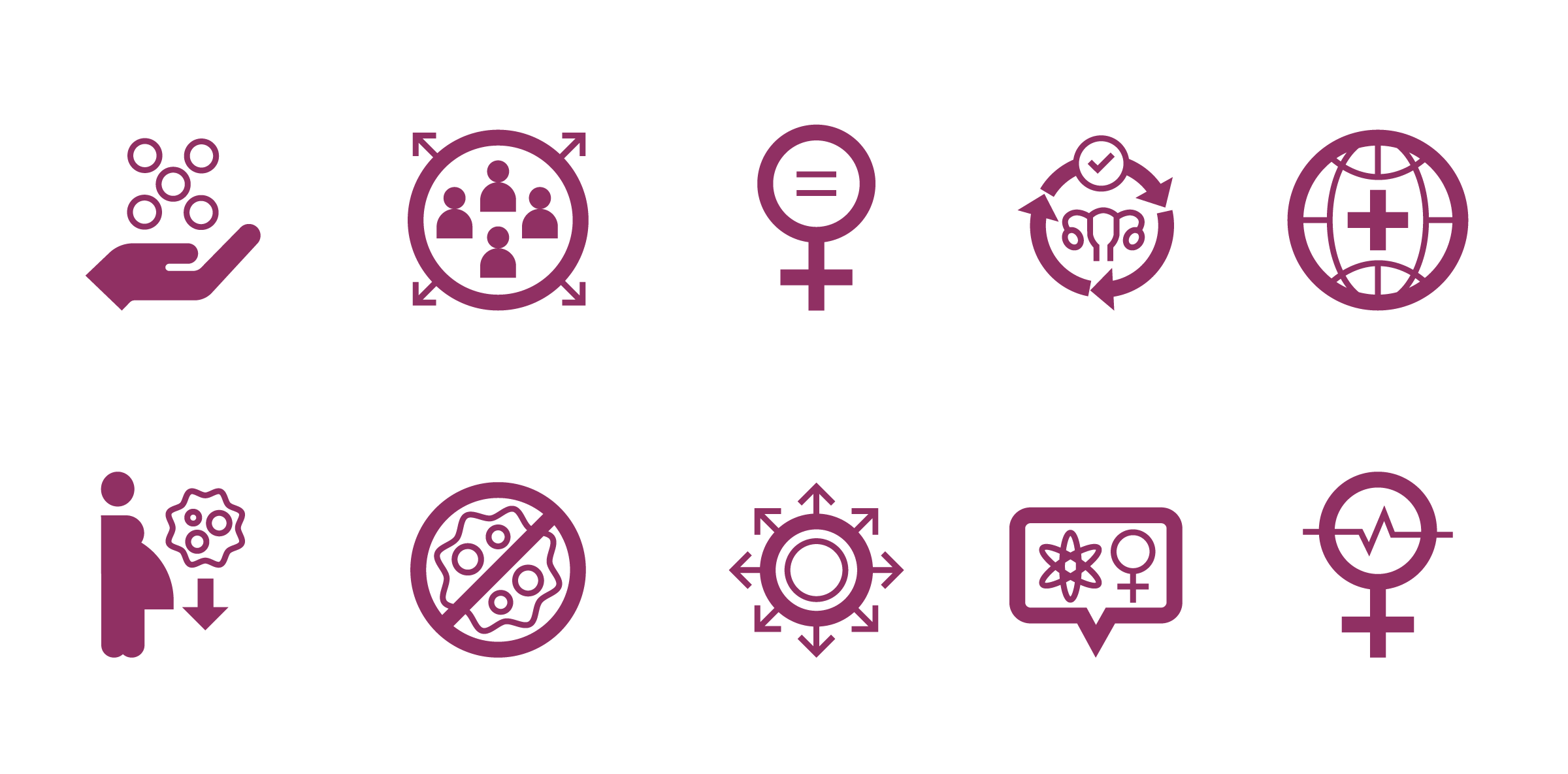 Strengthen and support the regional federations of obstetrics and gynaecology to promote mutual cooperation and engagement that align with FIGO goals.
Reduce global maternal morbidity and mortality.
Strengthen the capacity of national member societies by supporting and empowering them to play a pivotal role in influencing practice and policies in their countries.
Eliminate cervical cancer.
Support and advocate for universal health coverage, including evidence-based preventive care, environmental health, and access to emergency, medical and surgical care for all women and girls.
Encourage all efforts to empower women and girls and promote gender equality by maximising their potential through education, health and economic strategies. 
Disseminate current evidence in the field of obstetrics and gynaecology through diverse platforms.
Ensure sexual and reproductive health and rights by supporting the provision of accessible, affordable, sustainable and comprehensive health services.
Empower clinicians as leaders to promote scientific and policy dialogues in women and girls' health and rights.
Promote the Sustainable Development Goals, particularly 3 and 5. FIGO will further all SDGs to empower women and girls, eliminate poverty, improve the health and wellbeing of women and children, and eliminate environmental degradation. 
You can also use the buttons below to navigate through the online version of the strategic plan.