Adolescents and youth call for SRHR
Image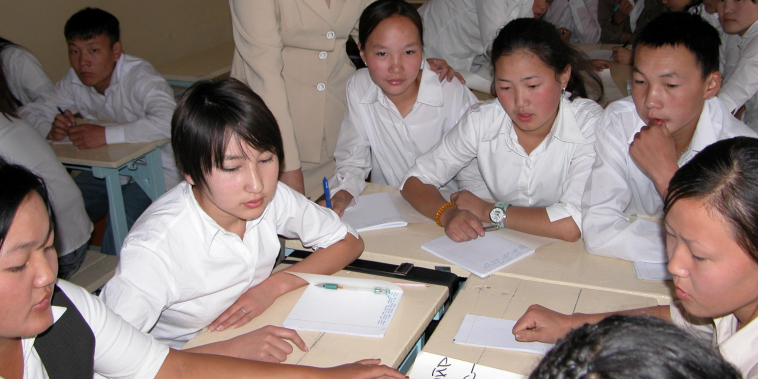 Adolescents and young people consistently lack access to sexual and reproductive health services. This neglect persists in spite of youth champions calling for expanding contraceptive choice and education, and in spite of global commitments to deliver them.
Millions of lives are therefore put at risk: for 15-19 year-old girls, the leading cause of death globally is complications from pregnancy and childbirth.
Transforming education to achieve SRHR
Although many unmarried adolescents and youth are sexually active, restrictive laws, social norms and misconceptions often mean that discussions around SRHR and access to services are taboo or even illegal. In 2017, 68 of 108 countries reporting data to the Joint United Nations Programme on HIV/AIDS (UNAIDS) indicated that they require parental consent for a child under 18 years to access sexual and reproductive health services.
Even when options are available and young people can access services, obstacles remain. Girls especially, often lack knowledge, power and a say over their own lives: in particular around matters to do with sexual and reproductive health.
Stigma or restrictive practices mean that they can be dissuaded from learning about contraceptive options. Judgemental or biased care from service providers means that quality may be compromised.
As Afroja Yesmin, OGSB National Project Manager for FIGO's Postpartum Intrauterine Device (PPIUD) programme explained from a youth-led family planning meeting in Bangladesh,
"Young people have a critical need for family planning and for comprehensive sexuality education - two issues which remain taboo, especially for those who are unmarried or with physical challenges. They are often too confused or shy to share about their need of contraception.

We need to prepare health facilities, especially the providers, to support young and adolescent people with family planning counselling, irrespective of their marital status. Engaging doctors, especially OBGYNs, would be helpful, so that young people may open up with their questions on reproductive health."
Adolescents and youth want long-acting reversible contraception
Although the adolescent birth rate has declined since 1990, it still stands at 44 births per 1,000 girls aged 15-19. WHO recommends 24 months before attempting the next pregnancy to reduce the risk of adverse outcomes; but without comprehensive information and counselling on modern contraceptive methods, specifically focused on adolescents' and youth's unique needs and concerns, birth spacing may not be achieved.
Since 2013, FIGO's PPIUD programme has trained more than 7000 providers to deliver postpartum family planning intrauterine device (IUD) counselling and insertion. These long-acting reversible contraceptives (LARCs) provide protection for an extended period of time.
More than 600,000 women have been counselled, including Ayesha, an 18-year old woman from Sri Lanka. Holding her newborn baby closely, she explained,
"I wanted to use a family planning method so that I could properly space my pregnancies. I can have a PPIUD immediately after delivery so there is no additional pain and it is so much easier than other methods."
The global consensus statement for expanding contraceptive choice for adolescents and youth to include long-acting reversible contraception, hosted by Family Planning 2020, commits to providing access to the widest available modern contraceptive options, regardless of marital status and parity. It highlights the essential role of contraceptive education, counselling and services, and undertakes to provide evidence-based information to adolescents and youth on the safety, effectiveness, reversibility, cost-effectiveness, acceptability, continuation rates, and the health and non-health benefits of contraceptive options for those who want to avoid, delay or space pregnancy.
As noted in the statement, both FIGO and the International Confederation of Midwives fully support action to reduce provider bias that may prevent LARCs from being offered in a non-discriminatory manner to young people.
We encourage obstetricians, gynecologists, and midwives affiliated with FIGO and ICM through their national associations to work to promote strategies and remove barriers in their countries to the use of LARCs to meet young people's reproductive health needs.
Adolescents and young women have the same right to control over their bodies as adults, and need to receive information, counselling and access to the full range of modern contractive options. Education is a powerful tool – a 'development multiplier' - to ensure healthy lives and promote well-being for all at all ages, and allow every girl and woman to make the choice that is right for her and for her future.