Born Too Soon
Image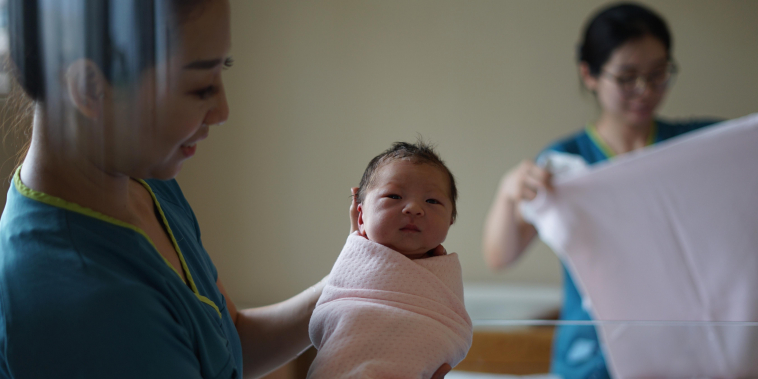 Between 2000 and 2016 the global neonatal mortality rate fell by 39 percent, an enormous achievement. However, there is still a long way to go.
This week, world-renowned experts in gynecology and obstetrics took another step forward, meeting with international political leaders for the Birth: Clinical Challenges in Labour and Delivery Congress on the Venice Lido, Italy.
The Congress is project managed by Professor Gian Carlo di Renzo, Chairman of the Department of Obstetrics and Gynecology at the University of Perugia and also Co-Chair of FIGO's Preterm Birth Working Group, and Professor Roberto Romero, Director of the Research Department at the NIH (National Institute of Health).
The aim is to inform civil society and politicians on prematurity: an issue which is not often discussed, but is of utmost importance.
Preterm birth complication is the leading contributor to death among children under five years worldwide, with rates highest in low-resource settings. According to the World Health Organization (WHO), 15 million infants are born prematurely each year, and one million of them will die. Premature babies that survive may live with permanent damage, including cerebral palsy, loss of eye sight or hearing and cognitive difficulties.
It is sobering that three quarters of infants affected by preterm birth could be saved with accessible, cost-effective interventions such as the administration of corticosteroids and Continuous Positive Airway Pressure (CPAP).
"Let's not forget that action does not only rely on political commitment or the availability of medical knowhow. It must be founded on a recognition that our newborns and young children are not mere recipients of care, but are "rights holders" of their own, with legal entitlements to survival and the highest possible standards of health and care. Both in law and in practice. For all children. Without discrimination,"
Dr Flavia Bustreo, former Assistant Director-General for Family, Women's and Children's Health at WHO, author of the United Nations' Global Strategy for Women's, Children's and Adolescents' Health and Special Consultant to FIGO has said.
As the global voice of women's health, FIGO strongly supports the specific SDG3.2 target to end preventable deaths of newborns and children under 5 years of age. The goal for all countries by 2030 is to reduce neonatal mortality to at least as low as 12 per 1000 live births, and under-5 mortality to 25 per 1000.
We are committed to strategies that help women to prevent pre-term birth, including:
advocating for access to modern contraception to increase birth spacing and the increased empowerment of women
improved quality of care before, between and during pregnancy
education and health promotion for girls and women
promotion of environmental risks such as indoor air pollution
screening and management of pregnant women at highest risk of preterm birth, eg, those with multiple pregnancies, diabetes and high blood pressure
aggressive management when prior preterm birth has occurred.
This World Prematurity Day, November 17th, Dr Bustreo will co-chair a special session at the Birth Congress: "Children born too soon in the world: how many, where and why? What do the policy makers need to know and do".  
Her co-chair is Stacey D. Stewart, President of March of Dimes, and the session will involve a panel of international personalities including Professor Gianpaolo Donzelli, President of the Meyer Foundation, Doctor Francisco Songane, ex-Health Minister from Mozambique and Professor Marleen Temmerman, politician and an icon for women's rights.
In the evening, the Ca' Farsetti, Ca' Loredan buildings and the Mestre Town Hall of Venice will be illuminated violet, the colour of the global movement against prematurity, in order to call citizens' attention to the tragedy and action required to address premature births.
We are sure it will be spectacular.