Dr Laura Gil on removing barriers to access to safe abortion care
Image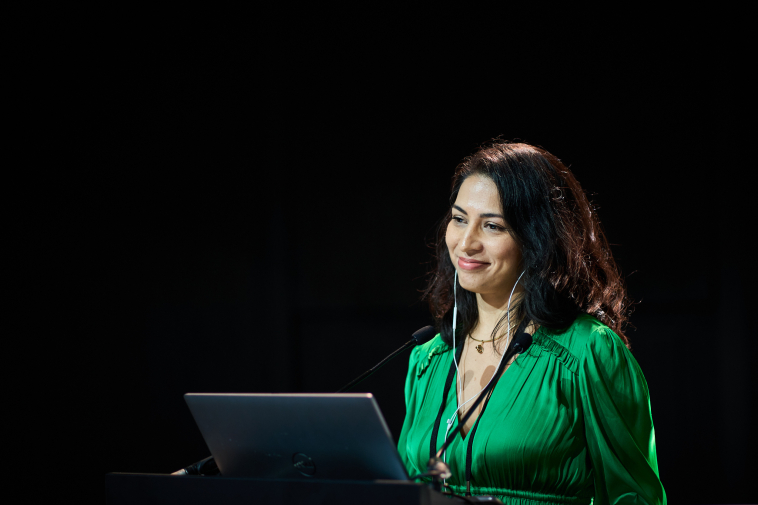 Dr Laura Gil, Chair of FIGO Committee on Safe Abortion, was one of our keynote speakers at the FIGO World Congress 2023. She talks to us about the urgency to improve access to safe abortion globally and her deep commitment to end the preventable pandemic of unsafe abortions.  
What is the state of abortion around the world?  
Abortion is essential health care, and the majority of countries around the world have depenalised abortion care, more than 60 countries have liberalised their abortion laws over the past 30 years. For example my own country, Colombia, where the movement Causa Justa, in which I actively participated as a medical voice advocating for decriminalising abortion, in February 2022, achieved the recognition of abortion on request as a right up to 24 weeks and thereafter on specific exceptions. 
Abortion is a time sensitive, essential medical service – one that should be provided in accordance with the pregnant person's preferences, and with safety, privacy and dignity at the forefront.  
Why is access to safe abortion still a challenge even when the law is liberalised? 
Some countries have succeeded in translating their laws into real access to safe abortion but some still have much to do. Today, 60% of women of reproductive age live where abortion is broadly legal, and 40% live under restrictive abortion laws (amounts to 735 million women). Ensuring abortion laws are compliant with human rights standards is a critical step, which must be backed up with the policy, programmes, and behaviours and resource investment to enable women to practically access their legal right to abortion. As a health worker, I know, access to safe abortion care remains a challenge for millions of women and girls. 35 million women each year have abortions in unsafe conditions. In Latin America and Africa, 3 out of every 4 abortions are unsafe even though most countries have partially depenalised abortion, and it is no coincidence that both these regions pay the highest toll in high figures of preventable maternal deaths and disability in the world - because more restrictive laws do not reduce abortions, they just make abortions  unsafe.  
What exactly is unsafe abortion? Aren't all abortions dangerous? 
Unsafe abortion is defined as a procedure for ending an unintended pregnancy, carried out either by persons lacking the necessary skills or in an environment that does not conform to minimal medical standards, or both. Lack of access to safe abortion due to these barriers results in 45% of all abortions globally being unsafe. Unsafe abortion remains a catastrophic public health problem accounting for up to 13 percent of preventable maternal mortality worldwide (nearly 39,000 preventable maternal deaths a year), with hundreds of thousands of survivors living with preventable long-term complications, including infertility and chronic pain. While this is the scenario in countries where access to abortion is limited.  In countries where the laws are liberal and access is granted, maternal mortality due to abortion is almost inexistent, because abortion is provided under evidence based and scientific standards, which make it the one of the safest medical procedures.  
What is FIGO's commitment to strengthening access to safe abortion care? 
FIGO is committed to strengthening global resolve and ending the preventable pandemic of unsafe abortions.  
Together with our national societies of obstetrics and gynaecology, FIGO works with governments around the world– including ministries of health, health care workers, women and youth human rights organisations, faith-based leaders, to end abortion-related stigma and increase access to safe abortion with the recommended techniques. Stigma not only leads to isolating and shaming women/girls that need safe abortion care, but also stigmatises abortion care providers who are conscientiously committed to providing abortion care, putting both parties' lives and wellbeing at risk. 
Can you provide some examples of how FIGO has approached the need of access to safe abortion as essential health care work? 
Since 2007, FIGO has worked tirelessly to apply our clinical evidence; our first-hand medical insights are used to bring concrete solutions to address the harm of unsafe abortion that leads to preventable maternal mortality and morbidity. The work of our Advocating for Safe Abortion Project demonstrates that change is indeed possible.  
To give a few concrete examples: it was the first-hand testimonies of our Benin OBGYN colleagues to members of parliament in Benin, detailing the harm that lack of access to safe abortion has on women and girls and their communities, what contributed to the liberalisation of Benin's law in October 2021. In Zambia, our OBGYN colleagues are working with marriage counsellors – previously responsible for some of the unsafe abortions - to spread awareness on the need for safe abortion care. In Mozambique, the society worked with media outlets to achieve a dramatic improvement in the way abortion is reported in the news, and this directly tackled abortion stigma. And in Cameroon, the society has secured buy-in from diverse governmental ministries to improve access to safe abortion, including for survivors of rape
FIGO is also bringing change at regional level with initiatives such as the Cartegena Declaration and the Livingstone Safe Abortion Care Charter – a Pan-African Obstetric and Gynaecological societies' movement. The Charter is now embedded in the daily practices of 11 African OBGYN societies to ensure access to safe abortion care. It also encourages health care professionals to collate data on abortion services to inform policies and programmes and address abortion-related stigma that nurtures hostile environments for health care advocates and denies women and girls their right to access to quality abortion care. 
What role does FIGO play in advocating for safe abortion on the global stage? 
FIGO's global advocacy has involved highlighting its evidence with governments and UN experts to demonstrate the need for safe abortion care to be available in all contexts include crisis/conflict settings, post conflict and 'peace' times.
FIGO has called for stronger political will, from governments, to increase funding for the implementation of SRHR programmes, includes safe abortion care, currently SDG 3 and 5 are under-performing and the global reduction in maternal mortality ratio to 70 for 100,000 live births will not be reached..
FIGO's leadership to address 'conscientious objection of abortion' among health care providers, motivated the UN working to address discrimination of women/girls to research gaps on the regulation of 'conscientious objection' and produce a position paper for advocacy with governments. In addition, FIGO's recommendations have been drawn on by the UN Special Rapporteur on Health to address the adverse impacts of Racism on Health, and also by the Committee to End Racial Discrimination. A denial of access to safe abortion impacts marginalised women/girls disproportionately affects those with Black, Indigenous and Tribal identities.
FIGO advocates that approaches to address preventable maternal mortality and morbidity, includes unsafe abortion, must be linked to reproductive and social justice movements, and should include actions that address the needs and rights of communities that have been historically discriminated against. 
---
Selected on-demand content from FIGO World Congress 2023 will be available soon. Register your interest