Empowering Africa's young women
Image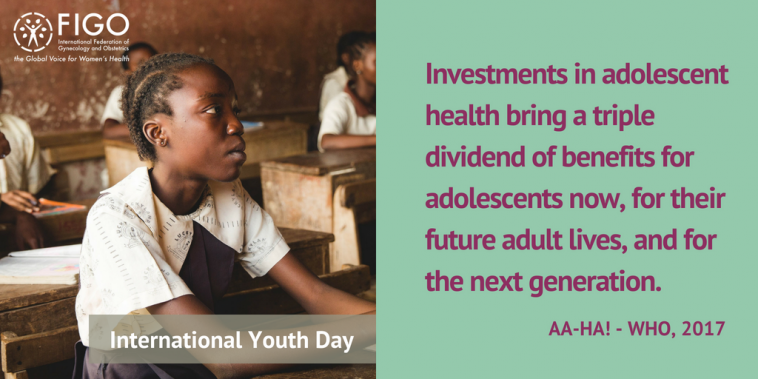 Africa is home to the world's youngest and fastest-growing population.
According to the United Nations, 226 million youth aged 15-24 lived in Africa in 2015, a figure that is expected to double by 2045.
Visit many of sub-Saharan Africa's major cities and you will notice that youth are vibrant, full of energy, and empowered to help themselves, their communities and their nations, something that is vital to the future prosperity of the continent.
It is exciting to see that the African Union, and many African governments, acknowledge that adolescent participation allows decision-makers to tap into unique perspectives and experiences, which brings a better understanding of youth needs and subsequently leads to better decisions and policies.
It is, however, recognised that governments need to not only listen to the voices of Africa's youth, but also to invest in them if they are to ensure that the working age population remains empowered, healthy and prosperous.
The African Union Roadmap to Harnessing the Demographic Dividend highlights that 'Investments made today in the youth, who represent Africa's greatest asset, will determine the development trajectory of Africa over the next 50 years and position the continent towards realising the "Africa We Want," a strong, united and influential global player and partner'.
Long-term investments in the health of Africa's youth, including their sexual and reproductive health, can allow adolescents to make important life choices such as when they marry, when they begin sexual activity, and how many children they have will affect a country's birth rate.
Sadly, in many countries across sub-Saharan Africa, young people, especially adolescent girls, experience significant challenges to their health due to inadequate access to sexual and reproductive health care, information and services and inequitable gender norms.
For many of Africa's youth, pregnancy and childbirth are neither planned nor wanted, causing a worryingly high fertility rate. Guttmacher Institute reports that twenty-three million girls aged 15 to 19 years in developing regions have an unmet need for modern contraception and that 'every year an estimated 21 million girls aged 15 to 19 years and 2 million girls aged under 15 years become pregnant'.
Every one of these girls is therefore unlikely to complete her education, making it harder for her to find work, making her more dependant and often more vulnerable to sexual violence and abuse; having an impact upon her health and wellbeing for the rest of her life.
Raising the status of young women, helping young people understand their reproductive rights and enabling their active participation to achieve their own sexual and reproductive rights is key to achieving the Sustainable Development Goals (SDGs). The WHO's Global Accelerated Action for the Health of Adolescents (AA-HA!) highlights that "Investments in adolescent health bring a triple dividend of benefits for adolescents now, for their future adult lives, and for the next generation. Their health and well-being are engines of change in the drive to create healthier, more sustainable societies".
Young people are sub-Saharan Africa's greatest asset, but it is only through investing in their lives, including in their sexual and reproductive health and rights, that the potential of Africa's young people, and the potential for the continent to be a strong, united and influential global player and partner, will be realised.
"When we empower Africa's young women and girls, everyone wins".