FIGO announces new Strategic Plan for 2021–2030
FIGO has a vision that women of the world achieve the highest possible standards of physical, mental, reproductive and sexual health and wellbeing throughout their lives. In order to achieve that vision, we have developed a new Strategic Plan to guide our work for the next decade.
Image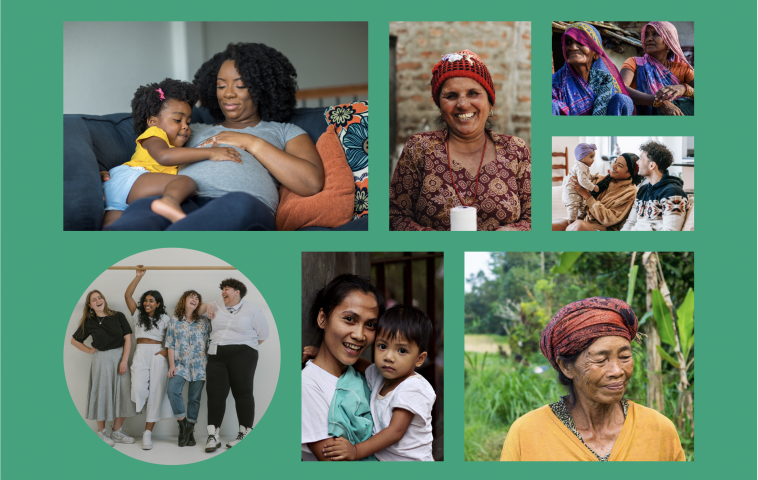 The Strategic Plan, which sets out four main strategic goals for FIGO from 2021 to 2030, is a culmination of the commitment of many FIGO Officers and volunteers since the FIGO 2015 World Congress in Vancouver, Canada.
FIGO is prepared to face the next decade with clarity and focus, and this strategic plan captures this momentum. We felt that it was important to not only identify our goals, but to place commitments to women, girls, our member societies and regional federations, and our HQ staff.

To succeed, a strategic plan must be accompanied by an implementation strategy to be effective. That is why we are also releasing a roadmap to success for our strategic plan, based on the pillars of education, research implementation, advocacy and capacity building. We look forward to collaborating with our member societies, regional federations, trainees and many others devoted to improving the health and wellbeing of women across the life course.

– Dr Jeanne Conry, FIGO President
Delivering our strategy
FIGO's Board of Trustees, Council, Divisions, Committees, Projects and HQ staff will collaborate through shared values to achieve the four goals of the Strategic Plan:
Improve the health and wellbeing of women and girls across their life course worldwide.
Enhance the status of all women, girls and families, enabling them to realise their full potential of education, sexual and reproductive health and rights, professional opportunities and personal wellbeing.
Advance the practice of obstetrics and gynaecology through education, training, research and advocacy, employing the highest ethical and professional standards.
Strengthen the role of FIGO in global health.
In order to achieve its ambitions, all sections of FIGO must work together. This will require close cooperation between Trustees, Divisions. and Committees, those working on our Projects and all FIGO HQ staff. Each has its own skills and abilities and the sum will be much greater than the parts.

– Professor Mary Ann Lumsden, FIGO Chief Executive
To deliver our strategy, we will develop a digital platform to facilitate partner engagement, expand partnerships, and develop our FIGO HQ to ensure we have the right support for success. FIGO is one of the leading global multi-stakeholder partnerships focusing on the health and wellbeing of women, girls and newborns, and on the continuum of care across the life course. 
Building on our foundations
Our work is built on four pillars: education, research implementation, advocacy and capacity building. Through education, we share information using multiple methodologies. Through research implementation we interpret and distribute research results to facilitate implementation and enable our member societies to recognise the most important findings that improve women and girls' health. Through advocacy we support our member societies and allied regional federations to speak about – and raise awareness of – issues essential to the health and empowerment of women and girls. And through capacity building with universal health coverage we help to ensure that every woman receives the appropriate care and attention. 
Adapting for the future
FIGO's Strategic Plan is launched at an exciting time for FIGO as we welcome a new Board of Trustees – including Regional Trustees – as well as 12 new members to the FIGO Council. However, it is also launched at a time when the world is facing a global pandemic. The pandemic has presented a massive shock to an already struggling global health system and world economy. Within these systems, the wellbeing of women and girls has been further disadvantaged. Access to even basic health and reproductive information and services has been challenged, and high maternal mortality and morbidity rates demonstrate that women are often not a priority.
This Strategic Plan will help to change that. It is time for organisations to collaborate and shift priorities so that we can provide the very best for women and girls – and their futures.