FIGO appoints new Chief Executive
FIGO (International Federation Gynecology and Obstetrics) is delighted to announce that Prof Mary Ann Lumsden joined as Chief Executive on 6th January 2020.
Image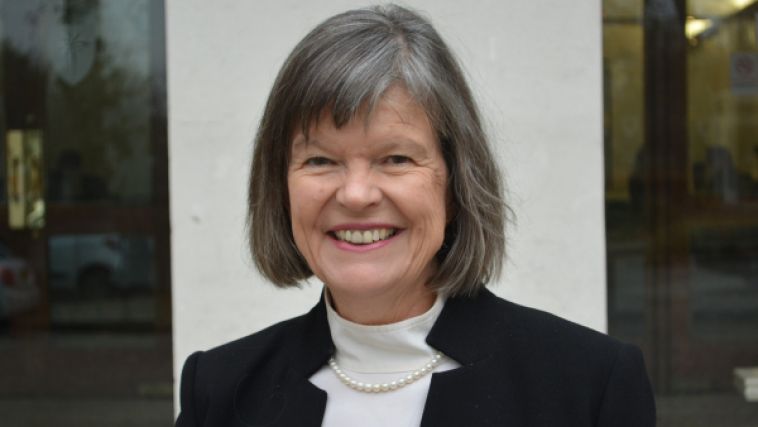 Image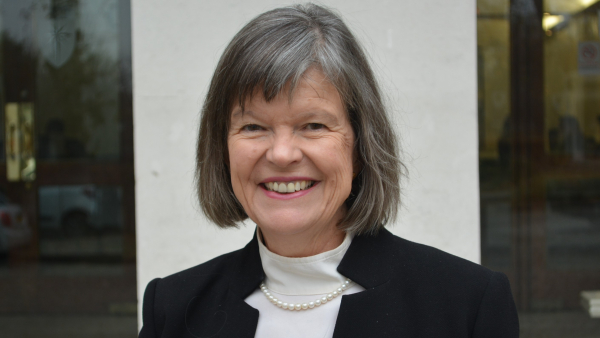 This month, Mary Ann has been talking about her determination to work with FIGO and all of our stakeholders to improve the health of women and girls around the world, and the pivotal role she will have in driving forward significant changes to increase our influence globally:
"As a federation of 132 National Member Societies, I believe that FIGO has an unparalleled opportunity to focus on projects aimed at improving the health and wellbeing of all women across the life course, and is better placed to do this than virtually any other organisation. 
We see women of all ages, from adolescence to old age, although often our first contact is when they are pregnant. Some we will then see again after they deliver, and at other strategic points during their life. All these offer opportunities for health education and assessment of risk factors, that could permit the introduction of strategies that could effectively prevent or lessen chronic diseases such as diabetes, obesity and hypertension.
Addressing maternal mortality and morbidity
The WHO reports that of the estimated 303,000 women worldwide who die during pregnancy and childbirth, 99% of these deaths occur in low and middle-income countries due to less than half of all births receiving care from a skilled health provider. FIGO, and our National Member Societies, must continue to undertake projects designed to introduce all health care professionals, to methods of providing quality care that can help lower maternal mortality. 
For example, the prevention and treatment of postpartum haemorrhage, the leading cause of maternal mortality, is a priority, and we are pleased to be initiating a new collaborative effort to improve PPH control. Addressing hypertension and pre-eclampsia is another critical dimension in reducing maternal and perinatal risks. It is an area on which FIGO has recently placed a major focus, launching a set of Preeclampsia guidelines calling for countries to integrate pre-eclampsia risk assessment as an integral part of basic first-trimester evaluation protocol. We will endeavor to continue this work until preventable maternal mortality is resolved throughout the world.
Mortality is more frequently measured and assessed than morbidity. However, living with significant morbidity can make women's and girl's lives an absolute misery. Our Fistula Training Initiative is training more fistula surgeons and multidisciplinary teams to provide life-transforming care to significantly greater numbers of women suffering from this debilitating condition.
FIGO aims to improve the quality of life of all women, which includes their rights as human beings as well as their right to health and wellbeing. Women are however, not pregnant for most of their lives. Consequently, as obstetricians and gynaecologists, we must not ignore conditions unrelated to pregnancy. 
Eliminating Cervical Cancer
The new generation of specialists are being taught that quality care must begin with prevention. FIGO members are embedded on the frontlines of health, and together are committed to solving the preventable tragedy of cervical cancer. I hope that FIGO can try to ensure increased funding for HPV immunisation projects and that our global reach can help to facilitate the delivery of national projects that will coalesce into one global initiative. During our 2018 FIGO World Congress in Rio, we made a global declaration of our commitment to:
Advocate for national cervical cancer strategies which align with the global call to elimination
Establish capacity-building efforts to expand the knowledge and skills of our members to contribute to national elimination programmes
Support countries in rolling out the HPV vaccine for adolescent girls and cervical cancer screening and adequate management for older women
Contribute expertise to the emerging elimination programme of work, particularly supporting WHO and UNFPA updates of guidelines and technical guidance and their dissemination
Harness FIGO collaborations and partnerships to promote cervical cancer elimination efforts in the context of overall wellbeing of women
Sexual, Reproductive Health and Rights
Women have specific health needs, and universal health coverage cannot succeed if half of the population is not engaged in its design and delivery. Last year I was impressed to note FIGO's successful efforts to ensure that Sexual, Reproductive Health and Rights were included at the heart and centre of the UN Political Declaration on Universal Health Coverage. 
In addition, currently 214 million women who want to avoid pregnancy have an unmet need for family planning. FIGO is actively working to increase access to safe and effective methods of contraception for all women. FIGO believes that good quality counselling in family planning, that adopts a rights based approach, is key to ensuring these needs are adequately met. This will help to ensure that no woman will be left behind.  
Looking ahead
I look forward to ensuring that the FIGO team are in the best position to support the activities of FIGO at a global level. Enabling our project teams and National Member Societies to share their skills and expertise to develop and support all of our members, cannot help but benefit the health and wellbeing of women and girls. We have already seen success through a number of our FIGO projects. 
Every human being has the right to healthcare, and every woman to be recognised as an essential member of society. Last year, FIGO celebrated 65 years as a federation committed to improving the health and wellbeing of every woman, wherever she lives. 
Over the next few weeks, I will be endeavouring to speak with a broad range of FIGO stakeholders to get a better feel for what is required. I look forward to working with you all as we move forward into this next decade of action. I am always happy to hear from you and so please don't hesitate to share your ideas with me".
FIGO President Professor Carlos Fuchtner adds:
We are delighted to be able to appoint someone with such a breadth of experience as Mary Ann to this crucial role, as we prepare to go forward into the next decade.

We are determined to improve the health of women and girls around the world and will be developing a new strategy to focus our efforts and Mary Ann will play a pivotal role in driving forward major change to increase our influence in more countries.