The new Maternal, Newborn and Child Health Hub launches on World Prematurity Day 2023
Image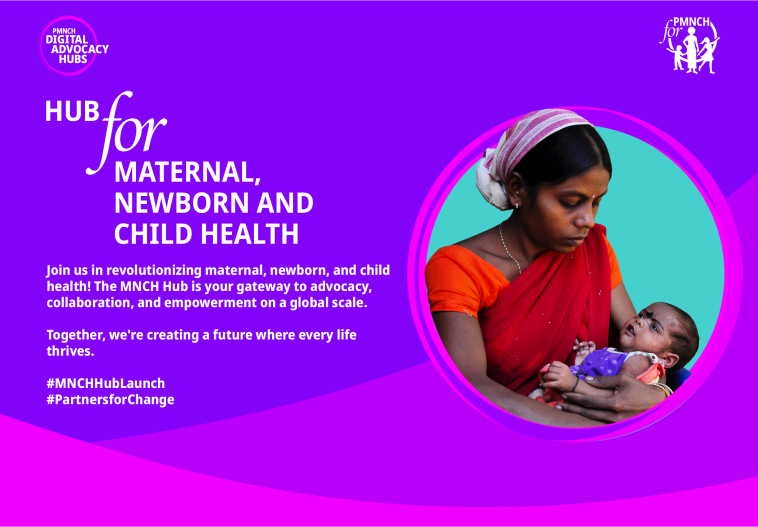 In commemoration of this year's World Prematurity Day, FIGO joins PMNCH, the world's largest alliance for women's, children's and adolescents' health, to announce the launch of the MNCH Hub — a groundbreaking initiative aimed at transforming healthcare for women, children, and adolescents.
World Prematurity Day, observed on 17 November annually, aims to globally raise awareness about preterm birth and the challenges faced by preterm babies and their families worldwide. With approximately 15 million babies born prematurely each year, accounting for one in 10 births globally, the need for collective action to address maternal, newborn, and child health is more crucial than ever.
The MNCH Hub provides a unique opportunity to engage in impactful advocacy efforts on a global scale. It's a community that is dedicated to rewriting the narrative of healthcare for mothers and children, a collective effort to address the challenges faced by preterm babies and their families and a platform designed to foster collaboration, share expertise, and advocate for policies that make a tangible difference. It's a virtual meeting space for those who believe in the power of collective action to drive meaningful change. 
Get involved
Whether you're a seasoned healthcare professional, a dedicated advocate, or simply someone with a heartfelt commitment to MNCH, your contribution is invaluable. Together, we're forging a path towards a world where every mother, newborn, and child receives the care, support, and opportunities they rightfully deserve. 
Join the movement and  become an integral part of this transformative journey. Find out more about the MNCH Hub and sign up.
FIGO's long-standing commitment to prevent and reduce preterm birth
As member of PMNCH, FIGO wholeheartedly commits to work together and take bold action to reduce the burden of preterm birth in the coming decade.
The Born too Soon: decade of action on preterm birth  launched in May 2023 in Cape Town, documents key intervention strategies to reduce preterm delivery and prevent preterm birth.  
Our Committee of Preterm Birth is integral to our efforts to tackle the adverse consequences of preterm birth. Their work focuses on  producing and disseminating accessible resources to limit the impact of preterm birth and bring attention to this crucial issue.