Destigmatising obstetric fistula through education and community engagement – Dr Wanjala's initiative to train community health volunteers
Image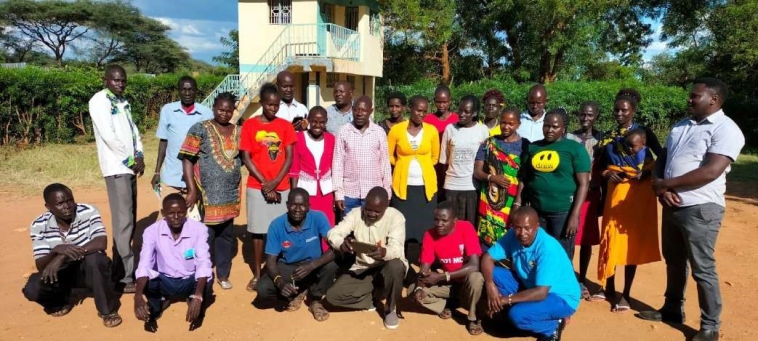 Obstetric fistula is a devastating childbirth injury, with over two million women suffering from the condition, predominantly in Asia and Africa. It is estimated that only 1 in 50 women will ever receive treatment.
Multiple accessibility barriers make obstetric fistula difficult to treat in these regions, such as access to health care, access to facilities for patients and resources for surgical procedures. However, these are not the only factors, as the lack of awareness and the shame experienced by the women also play a crucial role in preventing them from seeking treatment.
FIGO Fistula Fellow Support Grant  
Most fistula patients do not have readily available information about obstetric fistula and its treatment. Women living with the condition are additionally faced with many challenges such as incontinence, shame and social segregation, which can further stop them from seeking care. 
As part of the FIGO Fistula Surgery Training Initiative, existing Fellows can apply for a Fellow Support Grant to seek support for fistula activities, including raising awareness about obstetric fistula to increase numbers of fistula repairs.
In 2022, Dr Anthony Wanjala, a Fellow and grant recipient on the Fistula Surgery Training Initiative, managed to tackle some of the issues faced by women living with fistula. He led a sustainable initiative to destigmatise the condition through training community health volunteers (CHVs) in Kenya.
A sustainable approach: education
The knowledge gained by the CHVs does not have a sell by date. In fact, they will become better and gain more experience the more they use it.

– Dr Anthony Wanjala
Dr Wanjala focused his efforts on West Pokot County, a region in Kenya where his hospital, Kapenguria County Referral Hospital (KCRH) is located. Within the region most of the obstetric fistula patients live in rural areas far away from health facilities. Therefore, these villages rely heavily on the support of CHVs.
Dr Wanjala used a 3-day curriculum specially tailored for CHVs with the goal of educating them about obstetric fistula and empowering them to sensitise their communities on the topic and the availability of treatment at the hospital. This training aimed to equip participants with the necessary skills and understanding to be able to identify women with fistula and help refer them to KCRH and other facilities for treatment.
Training of Community Health Volunteers
The medical officer, Dr Luke Njite, led the training over a period of three days with the support of the head of the community health volunteers in West Pokot and a reproductive health nurse.
The training included several key components. For starters, the training highlighted the importance of gaining the women's trust and providing appropriate counselling. Many women who suffer from obstetric fistula also suffer from depression and other mental health issues, as they do not believe that their condition can be cured. Attendees heard an introduction on obstetric fistula and its causes, to help them identify and refer patients to appropriate treatment facilities in Kenya. Participants were also taught to follow up with pregnant women in the community to ensure they would deliver safely in the nearest health facility, notably at KCRH.
The Fistula Foundation supports this crucial groundwork: for each fistula patient referred by a CHV, they reimburse the volunteers' transport costs to carry out this work. The incentive encourages the volunteers to continue doing this important work on a regular basis.
Moving forward with community engagement
The final day of training focused on the critical role of community engagement. The CHVs were taught to sensitise communities at village level, both in social gatherings and in homes. The discussion highlighted the need for a holistic approach to community engagement, touching on the importance of recruiting men as allies given their role within communities.
Volunteers were shown how to contact local community leaders to inform them about the role and mission of CHVs. They learned to seek endorsement and to work closely with community leaders with the goal of creating partnerships and raising more awareness. 
These trainings may look like a drop in the ocean but they are a key step in the right direction. We hope to engage more partners to enable us to do more trainings.

– Dr Anthony Wanja
Long-term outcome
Through this initiative, Dr Wanjala exceeded the goal of increasing his number of fistula repairs as originally mentioned in his grant application, and he credits this to the work of the CHVs. In addition to increasing his quarterly number of fistula repairs as encouraged by the FIGO Fistula Surgery Training Initiative, Dr Wanjala's initiative achieved much more.
Through the power of education, his initiative helped raise awareness about obstetric fistula, which causes so many women to live in shame and isolation. In the long term, this will enable women to seek appropriate care and psychological support. The initiative helped to sensitise communities, break down the stigma surrounding obstetric fistula and positively change women's lives in the process.