HPV Vaccination and Cervical Cancer: A Global Picture
Image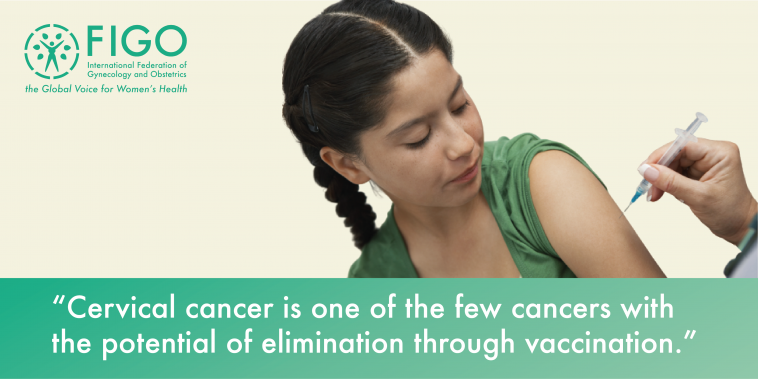 Across the globe, human papillomavirus (HPV) vaccination and cervical cancer screening programmes are not being implemented to their maximum potential to prevent and eliminate cervical cancer. However, some promising progress has been made since the development of the World Health Organization (WHO) 90-70-90 Strategy in 2018.
The WHO 90-70-90 Strategy
In 2018, the WHO developed its global strategy to accelerate the elimination of cervical cancer as a public health problem.
This strategy is made up of three key targets – the 90-70-90 targets – to be reached by 2030:
90% of girls fully vaccinated with HPV vaccine by age 15 years.
70% of women screened with a high-performance test by 35 years of age and again by 45 years of age.
90% of women identified with cervical disease receiving treatment (90% of women with precancer treated, and 90% of women with invasive cancer managed).
This global call-to-action provides a roadmap to eliminate cervical cancer in a century: 62 million lives could be saved by 2120 if the measures proposed by the WHO are implemented.
The current picture
In 2020, 604,127 cervical cancer cases were recorded globally. In the same year, global mortality increased to over 340,000 women. Due to population growth, both of these numbers are likely to continue to increase, particularly in underprivileged and vulnerable communities. Current data suggest that 90% of all cervical cancer cases occur in low- and middle-income countries (LMICs), due largely to a lack of access to screening and early detection and treatment of both pre-cancers and cancer.
Cervical cancer is one of the few cancers with the potential of elimination through vaccination. However, according to the WHO, only 15% of eligible girls are fully vaccinated against HPV globally. In addition, in LMICs, it is estimated that fewer than 20% of women have been screened for cervical cancer, compared to 60% in high-income countries. Urgent action is needed to scale up the implementation of these proven and cost-effective measures.
HPV types 16 and 18 cause 70% of cervical cancers. The quadrivalent (HPV-6/11/16/18) Gardasil and bivalent (HPV-16/18) Cervarix vaccines were licensed more than a decade ago. Both vaccines are safe and immunogenic. Vaccine efficacy has been demonstrated against precancerous lesions and HPV-related cervical cancer in multiple studies (see reference list at bottom of web page). One study with 3,300 Finnish females aged 16-17 years old found that, on average, 92.3% of Gardasil and 100% of Cervarix recipients have anti–HPV-16 antibody levels well above the median antibody levels following a natural infection. These outcomes are long-lasting, too, as this study found that the vaccination still offered protection 12 years later.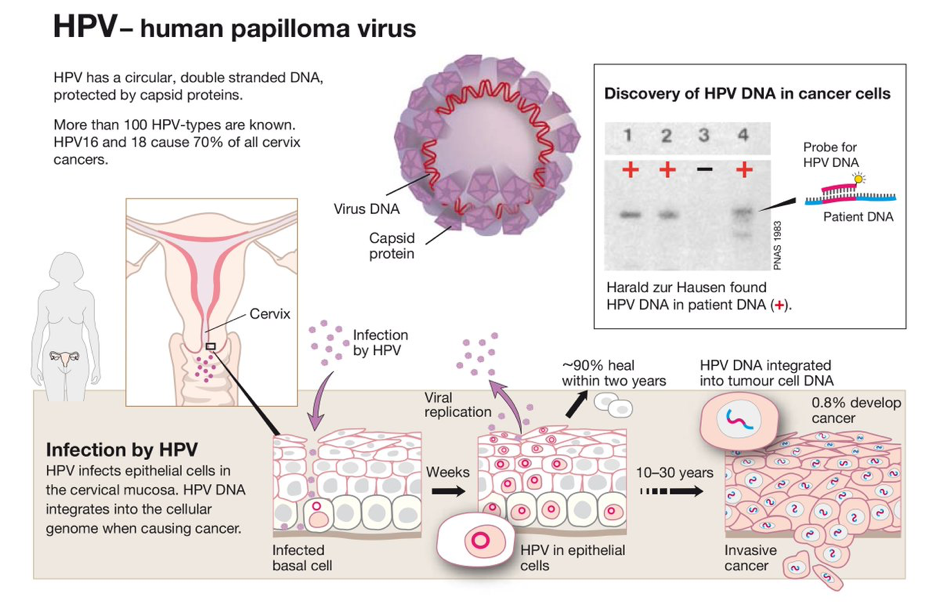 The WHO defines cervical cancer elimination as reducing the number of cases to 4 per 100,000 women or lower. So far, no country has achieved elimination, but positive progress has been made in many parts of the world with the rollout of HPV vaccination. At the recent American Society of Clinical Oncology (ASCO) 2021 Meeting, a paper looking at cervical cancer incidence in the USA presented that, for the last 17 years, there has been an annual 1% decrease in cervical cancer incidence in the country due to HPV vaccination uptake. These are promising findings that are in line with the WHO's cervical cancer elimination strategy.
To achieve the elimination of cervical cancer, the implementation of the WHO's 90-70-90 strategy is key. With the experience of the COVID-19 pandemic, we have seen that vaccine hesitancy remains a challenge in achieving the highest standard of health worldwide. When it comes to vaccination, it is imperative for health care workers and advocates to find innovative ways to contain and counter misinformation, while raising awareness of the benefits of vaccines.
Further reading on vaccination efficacy
Benard VB, Castle PE, Jenison SA, et al. Population-based incidence rates of cervical intraepithelial neoplasia in the human papillomavirus vaccine era. JAMA Oncol 2017; 3:833–7.
Kjaer SK, Nygård M, Dillner J, et  al. A 12-year follow-up on the long-term effectiveness of the quadrivalent human papillomavirus vaccine in 4 Nordic countries. Clin Infect Dis 2018; 66:339–45.
Lehtinen M, Lagheden C, Luostarinen T, et al. Ten-year follow-up of human papillomavirus vaccine efficacy against the most stringent cervical neoplasia end-point-registry-based follow-up of three cohorts from randomized trials.BMJ Open 2017; 7:e015867.
Luostarinen T, Apter D, Dillner J, et al. Vaccination protects against invasive HPV-associated cancers. Int J Cancer 2018; 142:2186–7