Learn About the Advice From FIGO on Obesity
Image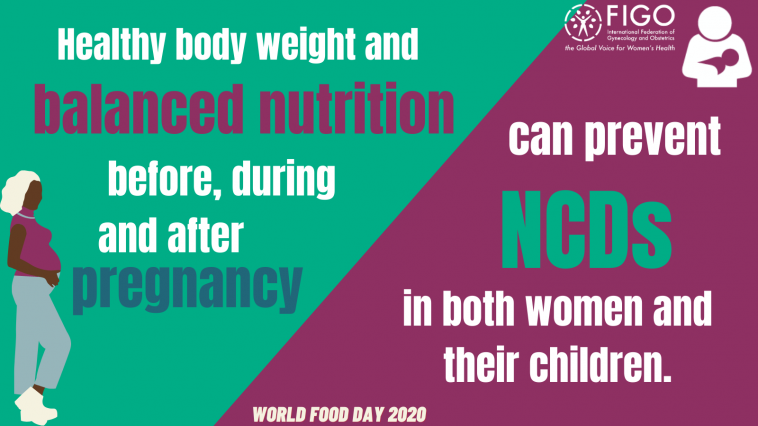 This article is part of our new ongoing webinar summary series, aimed at providing information on all of the key points touched on at our webinars, available to disseminate widely. You can find the video recording to this webinar on the PONI initiative on our dedicated page.
Professor Fionnuala McAuliffe spoke about the most recent landmark paper from the FIGO Pregnancy and Non-Communicable Disease Committee that focuses on the care of women with obesity. The paper, titled 'Management of pre-pregnancy, pregnancy, and postpartum obesity from the FIGO Pregnancy and Non‐Communicable Diseases Committee,' outlines good clinical practice recommendations for women with obesity, along with supporting evidence.
The advice is evidence-based, pragmatic and written in people-first language. It aims to support clinicians working with obese women as well as policy makers and those involved in healthcare service planning. The purpose of the review is to summarise the conclusions that have been published by FIGO member organisations to date and act as a guiding resource for the development of locally relevant guidance and policies on obesity care globally.
A variety of good clinical practice recommendations are linked to each of the FIGO statements, extracted from published guidelines. FIGO advocates that all women have their weight and height measured and this is used to calculate body mass index. The risks of obesity to women before and during pregnancy should be discussed along with the risks to her children and future health. In the preconception period, detailed health assessment including cardiac, endocrine, and other factors is recommended. Obesity is a risk factor for neural tube defects and as such, women with obesity should be advised to take folic acid for at least 1-3 months before conception. The dose should be a minimum of 400 mcg and up to 5mg. The guidelines recommend diet and exercise as the basis of all weight management interventions, at each time-point. FIGO advocates a personalised approach from appropriately trained professionals.
During pregnancy, women with obesity require specialised consideration, especially those with a history of bariatric surgery. The risks of obesity and excess gestational weight gain should be communicated to women and where possible, it is recommended that weight gain is limited to less than 9kg, achieved through a healthy diet and appropriate physical activity. Women with obesity require increased surveillance and may benefit from consultation with a maternal-foetal medicine consultant. Factors such as blood pressure, blood glucose and mental health should be assessed and managed accordingly. Labour planning is recommended, in collaboration with the woman.
During pregnancy and after, women with obesity should receive breastfeeding advice and support. Women who experienced pregnancy complications should receive adequate and appropriate post-natal follow up. The postpartum or inter-conception period offers an opportunity for health promotion and the contact with women during this time should be used to promote weight loss. The benefits of weight loss should be outlined, and diet and physical activity counselling provided. Women with obesity should be advised on appropriate contraception. 
While the specific advice that is applicable to individual women or within resource settings may vary, we emphasise that clinicians consider obesity in all women of reproductive age before, during, and after pregnancy and advocate for healthy lifestyles for parents and offspring.