FIGO publishes a new ovulatory disorders classification system
Image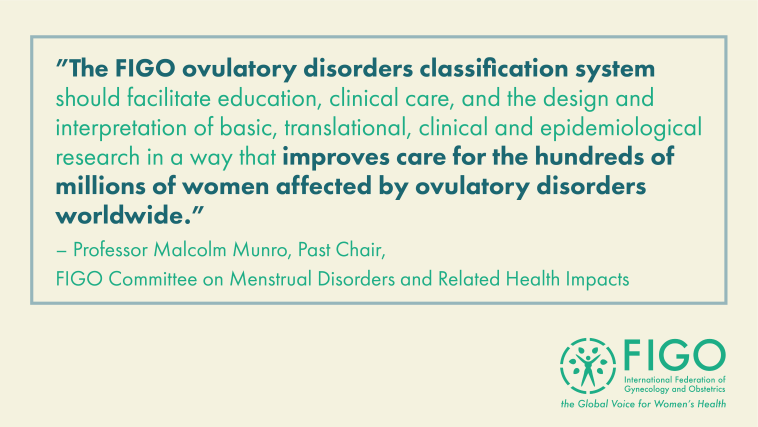 FIGO's Committee on Menstrual Disorders and Related Health Impacts and Committee on Reproductive Medicine, Endocrinology and Infertility have published a joint open access special article on the FIGO ovulatory disorders classification system in the International Journal of Gynecology and Obstetrics (IJGO), Human Reproduction and Fertility & Sterility. 
Addressing the global challenge of ovulatory disorders  
Ovulatory disorders are extremely common. For instance, polycystic ovary syndrome (PCOS) is experienced by up to 20% of reproductive-aged women worldwide. Ovulatory disorders are common causes of amenorrhea, abnormal uterine bleeding and infertility.
According to Professor Malcolm Munro, Past Chair of the FIGO Committee on Menstrual Disorders and Related Health Impacts,  
The FIGO ovulatory disorders classification system is the culmination of a rigorous and inclusive process directed by two of FIGO's committees and involving experts, national and subspecialty societies and journals, as well as patient advocacy groups from six continents.  

This work demonstrates FIGO's ability to assemble and lead an inclusive network of stakeholders to deal with a global health care issue in a fashion that should address an important unmet need. 
Application of the new ovulatory disorders classification system 
This paper describes the development of a new classification of ovulatory disorders conducted using a rigorously applied Delphi process.
The system is applied after a preliminary assessment identifies the presence of an ovulatory disorder. The primary level of the system is based on an anatomic model (Hypothalamus, Pituitary, Ovary), with a separate category for PCOS. This core component of the system is easily remembered using the acronym HyPO-P (see below).
Professor Munro highlights that the system described in this special article "should facilitate education, clinical care and the design and interpretation of basic, translational, clinical and epidemiological research in a way that improves care for the hundreds of millions of women affected by ovulatory disorders worldwide". 
Image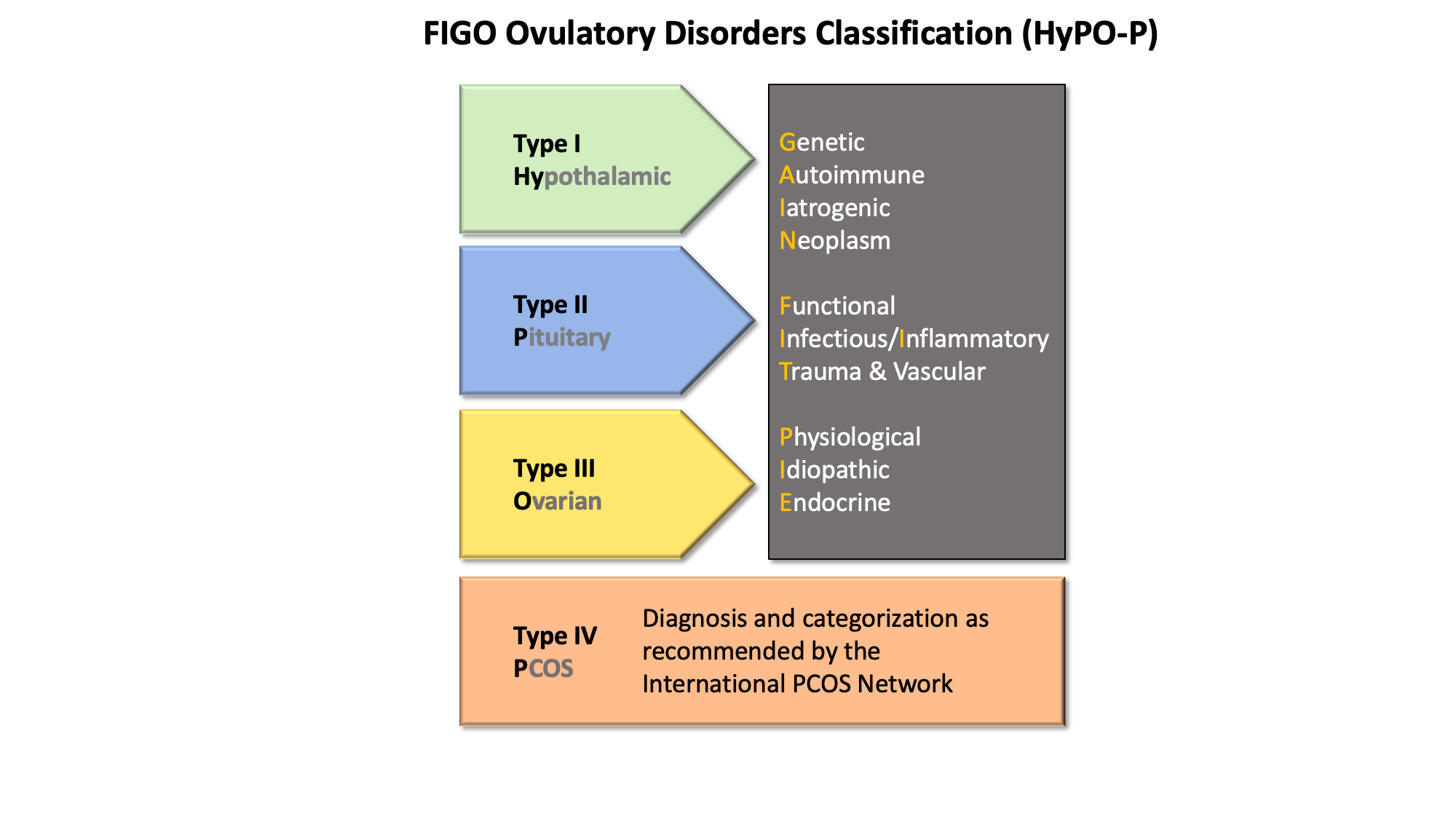 Patient information sheets