A Year of Webinars at FIGO
Image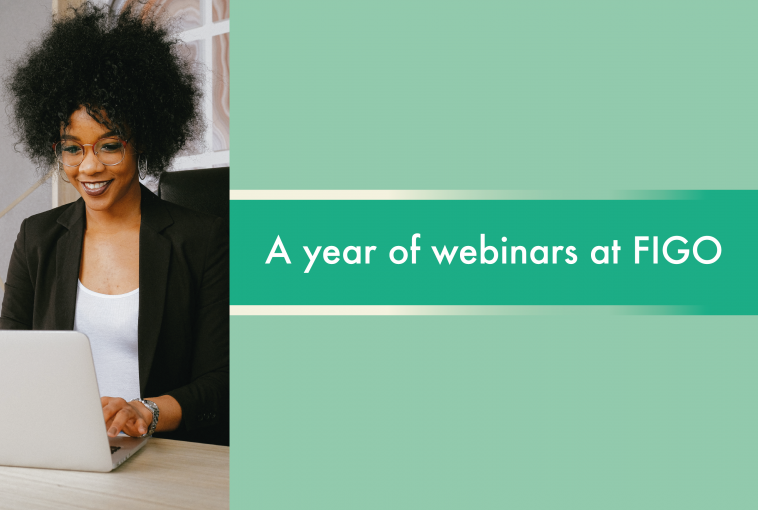 Next month, FIGO will celebrate one year of our Global Webinar series – a collection of live webinars that provide a platform for international discussion across global women's health issues.
In early 2020, we began a series of free webinars to bring together the global community of women's health and rights experts and advocates to exchange ideas and advance knowledge and skills in the care of women and girls.
With support from FIGO trustees, committees, working groups and projects – and in partnership with member societies, regional federations and kindred organisations – FIGO has hosted more than 25 live webinars. We have connected more than 130 expert speakers with thousands of participants, who have joined us from 150 different countries.
FIGO is especially pleased to have coordinated Spanish- and French-language webinars, as well as two trilingual webinars organised by our Advocating for Safe Abortion Project (ASAP) team, making the series truly global-reaching in impact and engagement.
Our webinars span diverse and internationally relevant topics, from the changes in women's health and care due to the COVID-19 pandemic and COVID-19 vaccines to challenges in sexual reproductive health and rights and the impact of the environment upon reproductive health. We have also discussed self-managed abortion, new technologies in OBGYN training and practice and maternal fetal issues, among many other topics.
Dr Faysal El Kak, Vice President of FIGO and lead coordinator of the Global Webinar series, commented upon its achievements:
"In these tough times of a global pandemic that has drastically affected all echelons of our lives, especially women and the disadvantaged, FIGO chose to stay and lead in the frontline: the louder voice of women's health and rights, the principal provider of care for women, and the robust educator of colleagues everywhere…  This is the truthful testimony of a new world-leading FIGO."
Take a look below at the testimonies from some of our webinar participants:
"Fantastic to hear how maternity care is being delivered internationally during [the COVID-19 pandemic]" (Participant of Voices From the Frontline webinar)
"Prepping for my fellowship exam I found this very relevant and [it] enlightened certain aspects and issues" (Participant of The Prevention of Preterm Delivery webinar)
"This is relevant to not only the health of individuals and families in my community [but also] to the health and satisfaction of our care providers. When we provide better care, birth professionals are more satisfied with their work too." (Participant of ICI Webinar)
FIGO webinars are livestreamed and we have worked hard to create a space for interactive engagement between speakers and participants. All webinars are recorded and made available for viewing on-demand on our website.
We are extremely grateful to all those who have supported, participated in and engaged with our webinars throughout the past year and look forward to welcoming you to future events!
Keep an eye out for upcoming webinars, including a new series investigating the impact of climate change and environmental toxicants on women's health, an in-depth look at the regional impacts of COVID-19 and more Meet the Expert webinars. We will be making some of these – and others – in various languages, bringing FIGO closer to each and every one of our colleagues worldwide