Honorary Secretary – Professor Dame Lesley Regan
Dame Lesley Regan is Professor of Obstetrics & Gynaecology at Imperial College London. She is undertaking her second term as FIGO's Honorary Secretary, having first been elected in 2018. 
Professor Regan was Chair of the FIGO Women's Sexual and Reproductive Rights Committee from 2009 – 2015, and ex-officio member of the Contraception and Safe Abortion Committees and Preterm Birth Working Group (2018-2021), and the FIGO Strategic Planning Committee (2020 – 2022). 
From 2014 to 2016, she was Vice President of Strategic Development at the Royal College of Obstetricians and Gynaecologists (RCOG). She later served as RCOG's President, from 2016 to 2019, during which time she co-Chaired the UK Government's Women's Health Strategic Taskforce from 2018 to 2020, focusing on key challenges faced by women in the UK. This led to the publication by RCOG of "Better for Women", a report which promotes a life-course approach to the delivery of women's health services.
In 2020, she joined the charity Wellbeing of Women as Chair of the Trustees. 
Image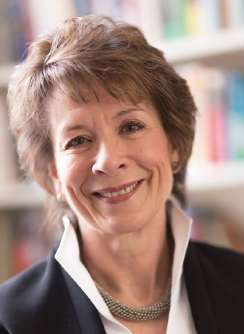 FIGO OFFICER TRUSTEES 2021–2023