President – Dr Jeanne Conry
Dr Conry is the current President of the Environmental Health Leadership Foundation, leading efforts to improve the health and well-being of women through systematic changes in health care delivery with a focus on the environment.  
Dr Conry holds positions as the Chair of the US Women's Preventive Services Initiative and Vice Chair of the PMNCH Provider Engagement in Countries Committee. She serves on the Secretary's Advisory Committee on Infant and Maternal Mortality (ACIMM) of the US Department of Health and Human Services. She is also a Board member for the Forum Institute and the Heartland Health Research Alliance. 
Dr Conry is a Past President of the American College of Obstetricians and Gynecologists (ACOG) and was a practicing OBGYN at Kaiser Permanente in Northern California. She holds a Medical Degree from, and completed her Residency at, the University of California at Davis. She holds a PhD in Biology from the University of Colorado, Boulder. 
Image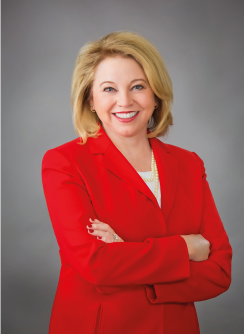 FIGO OFFICER TRUSTEES 2021–2023