Honorary Treasurer – Dr Shantha Kumari
Dr Shantha Kumari is the current President of the Federation of Obstetric and Gynaecological Societies of India (FOGSI). She is a Professor of Obstetrics and Gynaecology and a senior laparoscopic surgeon.  
Previously, Dr Shantha Kumari was the 2018 – 2019 Chairperson of the Indian College of Obstetricians & Gynaecologists (ICOG) and the ICOG Secretary 2015 – 2017. She was a member of the Managing Committee of the Indian Association of Gynaecological Endoscopists from 2012 to 2018, and Chairperson of the Clinical Education Committee at the Indian Menopause Society 2015 – 2016.  
From 2015 to 2018, she was a member of the FIGO Working Group on Violence Against Women (VAW), and was later on the FIGO Committee for Human Rights, Refugees and Violence Against Women (2018 – 2021). In 2016, she initiated the ongoing 'DHEERA – No to Violence Against Women' campaign to raise awareness among OBGYNs and the general public about the effect of violence on women's health. 
Image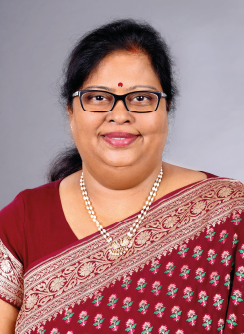 FIGO OFFICER TRUSTEES 2021–2023