Trustee for North America – Dr Jennifer Blake
Dr Jennifer Blake is Chief Executive Officer of the Society of Obstetricians and Gynaecologists of Canada (SOGC), a leading authority on women's sexual and reproductive health representing thousands of specialists across the country. She also holds a position as an Adjunct Professor at McMaster University. 
During her 30-year medical career, Dr Blake has held several clinical, academic and leadership roles, including Chief of Obstetrics and Gynaecology, Head of Women's Health at the Sunnybrook Health Sciences Centre, Chief of Paediatric Gynaecology at the Hospital for Sick Children in Toronto, and Undergraduate Dean of McMaster University's medical school. She has also served as professor and associate chair at the University of Toronto, as well as head of paediatric gynaecology for the school. She is presently an Adjunct Professor at the University of Ottawa and the University of Toronto. 
In 2013, Dr Jennifer Blake was awarded a Fellowship Honoris Causa by the Royal College of Obstetricians and Gynaecologists (UK) for her work as an advocate and spokeswoman on issues relating to women's health. She is a member of the International Editorial Board of The Global Library of Women's Medicine (GLOWM) and the Editorial Board of Best Practice & Research: Clinical Obstetrics & Gynaecology. 
Image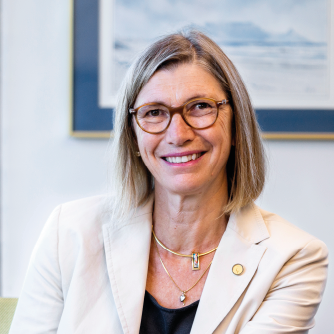 FIGO Regional Trustees 2021–2023