The global unmet need for modern contraceptives
Many women want to prevent unwanted pregnancies, but are unable to do so. Why is this and how can it be addressed with a view to sustainability?
Image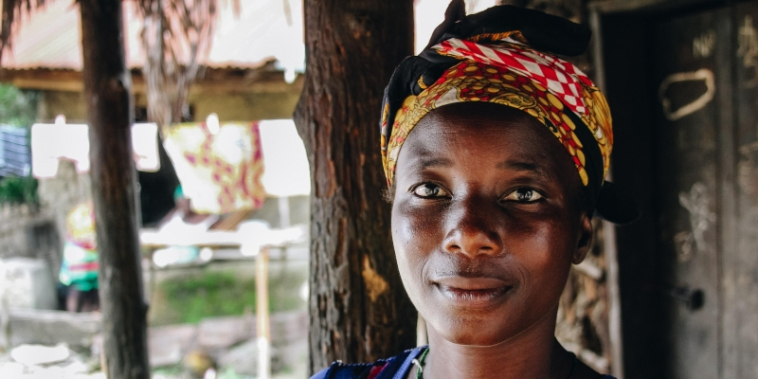 Image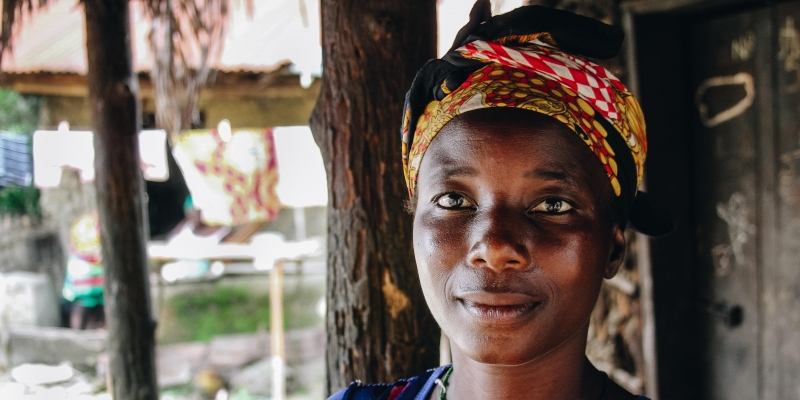 Having adequate access to family planning and being able to choose when - if at all - to have children is a key measure of sustainability and development.
Not only is it crucial for the good health of women and their families, but it can also accelerate progress out of poverty, particularly in countries that are politically unstable and experiencing rapid population growth.
This is why it is a key part of the United Nations' Sustainable Development Goals and why the global Family Planning 2020 (FP2020) partnership was established; striving to support progress towards universal access to sexual and reproductive health over the next decade-plus.
Are contraceptive needs being met? Latest data
The most recent FP2020 report, The Way Ahead, suggests that progress is being made in meeting targets for contraceptive use.
In July 2017, more than 309 million women and girls were using modern contraception (such as pills, condoms and intrauterine devices) in 69 of the focus countries identified by FP2020, an increase of 38.8 million when compared to figures from 2012.
Africa accounted for almost half of the additional use of contraception, with 16 million additional women and girls there using modern methods since 2012.
Looking at the figures in more detail, research funded by the Bill and Melinda Gates Foundation discovered that Nicaragua had the highest level of modern contraceptive prevalence rates (CPR) in 2017, while Mozambique and Kenya recorded the largest positive changes in five years.
In Kenya in particular, an additional 1.26 million women were using modern methods of contraception, making it stand out in terms of reducing unmet need, increasing CPR and exceeding FP2020 targets.
Asia recorded 38 per cent of women of reproductive age as using modern methods of contraception.
In total, this additional contraceptive use is estimated to have prevented 84 million unwanted pregnancies, 26 million unsafe abortions and 125,000 maternal deaths, a significant achievement.
Lofty FP2020 targets - and issues with unmet need
FP2020 has set the target of reaching 120 million new contraceptive users by 2020, which equates to around 15 million a year. However, in order to achieve this, there should have been 75 million new users by mid-2017 - and only just over half of that target was reached.
This suggests that SDGs may not be achievable as it stands. One of the key factors in this is an unmet need for contraceptive methods, particularly in developing countries.
According to a recent report from the Guttmacher Institute, 214 million women of reproductive age in the developing world who want to avoid pregnancy are not using a modern contraceptive method.
These women are considered to have an 'unmet need' for modern contraception, with 59 million relying on traditional methods such as abstinence and withdrawal and 155 million simply using no contraception at all.
Although their numbers have decreased from 255 million in 2014, they currently account for 84 per cent of all unintended pregnancies in developing regions. Unmet need was found to be highest in Sub-Saharan Africa and Southern Asia, with the two areas accounting for 57 per cent of unmet need.
Why meeting need for modern contraception is so important
Guttmacher Institute figures suggest that if all the unmet need for modern contraception were satisfied in developing countries, there would be three-quarters fewer unintended pregnancies, unplanned births and induced abortions per year, as well as 76,000 fewer maternal deaths.
In addition, for each dollar spent on contraceptive services above the current level, the cost of pregnancy-related care would decrease by $2.20 because the cost of preventing an unwanted pregnancy is lower than the expense of providing care for mother and baby.
Why are women and couples not using modern contraception?
According to Demographic and Health Surveys carried out in 52 countries between 2005 and 2014 by the Guttmacher Institute, the most common reason for married women failing to use contraception was side effects and health risks (26 per cent), followed by infrequent sex (24 per cent) and opposition to contraception (23 per cent).
Interestingly, women with unmet need rarely said that they were unaware of contraception, that they did not have access or that it cost too much.
How to improve unmet need for contraception
This suggests that if contraceptive services placed more emphasis on improving information and counselling related to reproductive health, then unmet need could decline substantially. 
The global consensus is that a three-pronged approach is required if SDGs are to remain achievable, namely:
1.       Raising new money
Funding for family planning has been in decline in recent years, while funding for other aspects of healthcare is on the rise. Furthermore, opposition from governments such as the US Trump administration has seen global aid contributions decrease.
This is being targeted by new approaches such as the FP2020 partnership, which recently added 25 new partners and is committed to funding, expanding and supporting right-based family planning across the globe.
2.       Developing new access programmes
In 2016, 81 contraceptive social marketing initiatives generated 74.9 million 'couple years of protection' worldwide through sales of 1.8 billion condoms and other resources, according to DKT International.
This demonstrates how launching simple new market interventions can make major progress towards development goals.
3.       Removing barriers that prevent uptake
NGOs have pointed out that lack of education on the use of contraceptives for healthcare providers as well as the public is another barrier to their use that requires addressing if unmet need is to be significantly reduced.
Clearly, unmet need for modern contraceptives remains stubbornly high in some of the world's poorest countries, driven by a number of factors. Addressing them and meeting this need could improve the lives of not only women, but all people across the globe.